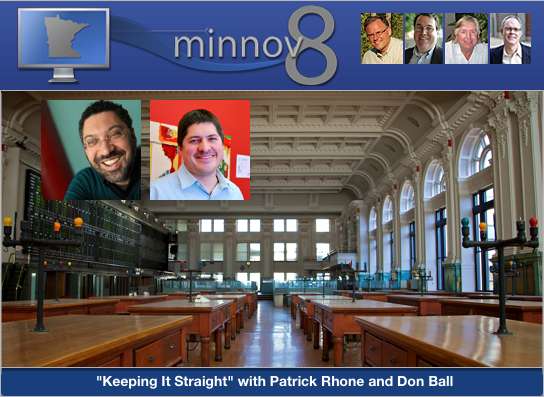 The Gang returns with two guests this week. First up is blogger and curator Patrick Rhone talking about his new book, "Keeping It Straight." Then we welcome back Don Ball from  CoCo MSP to talk about the new Minneapolis coworking and collaborative space coming this July. We also kick around some of the news of the week including the Groupon IPO, local/social deal sites and our inevitable Apple speculation before next week's WWDC.
Hosts: Steve Borsch, Tim Elliott, Graeme Thickins and Phil Wilson.
Music: "Heartbreak Road" by Lazy Poker via the podsafe Music Alley.
Discussed during the show:

Podcast: Download (Duration: 50:49 — 64.0MB)