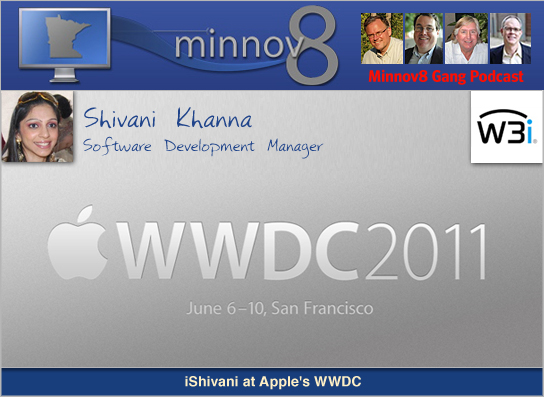 The Gang chats with Shivani Khanna (LinkedIn; Twitter), Software Development Manager at W3i, who was at Apple's Worldwide Developer's Conference (WWDC) this week and is reporting on what transpired, what she thought about key announcements, and more.
Hosts: Steve Borsch, Tim Elliott, Graeme Thickins and Phil Wilson.
Music: "Sugar Rush" by Beau Hall via the podsafe Music Alley.
Discussed during the show:

Podcast: Download (Duration: 50:21 — 65.1MB)
Subscribe: Apple Podcasts | Android | RSS