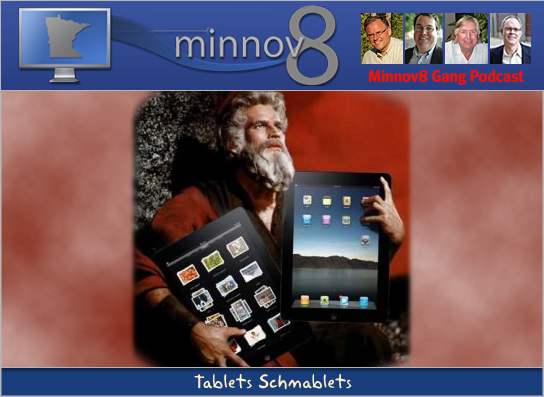 We talk Google+ and Google's design changes, bring on our guest, Tom Sweeney, to discuss his startup Visiting Ours, and talk tablets. 2011 was projected by many to be the "year of the tablet" and it's certainly shaping up to be just that…the year when the dramatic changeover from a PC-centric world to one of mobile devices accelerates dramatically.
Hosts: Steve Borsch, Tim Elliott, Graeme Thickins, Phil Wilson, & Julio Ojeda Zapata
Music: "Just Got to Boogie" by Matt Thorpe via the podsafe Music Alley.
Discussed during the show: