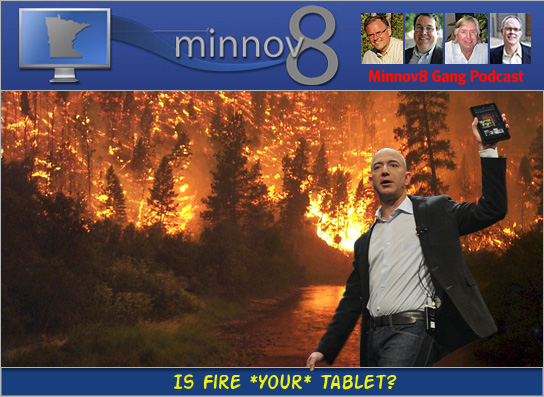 The Gang shows up for the Social Media Breakfast held at Thomson Reuters to talk the new Kindle Fire, tablets and tablet publishing, and mobile. We didn't have enough time to be exhaustive in our discussion, but we cover a lot of ground in a short time.
Joining us on the 'cast is our frequent guest host, Julio Ojeda-Zapata, as well as Albert Maruggi of Provident Partners (the moderator for the panel discussion on mobile social media). Toward the end Lisa Grimm joins us to chime in on mobile social media and what she's up to at Mall of America.
The panel, hosted by Albert, included Liz Giel, Digital Strategist at Fallon; Kevin Hunt, Corporate Social Media Manager at General Mills; and Breon Nagy, Marketer at Code42 Software.
Hosts: Steve Borsch, Tim Elliott, Graeme Thickins and Phil Wilson.
A few photos from SMBMSP:
Discussed during the show:
Upcoming Events