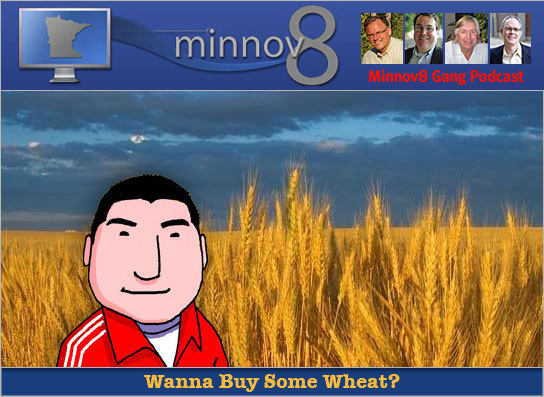 The Gang is down at the CoCoMSP Minneapolis Grain Exchange facility and we talk with Don Ball, co-founder of CoCoMSP and a fun guy. It is always a delight to talk with Don about the future of work, what's happening at CoCo, and why he actually can't sell us some wheat anymore (Wikipedia article here: "On December 19, 2008, the Minneapolis Grain Exchange ceased operations of the open outcry trading floor, but continues daily operations for the electronic trading platform. Today, HRSW futures trade exclusively electronically and options trade side-by-side."
Hosts: Steve Borsch, Tim Elliott, Graeme Thickins and Phil Wilson.
Music: Ruddin & their song "Cover the Distance" from the podsafe Music Alley.
Discussed during the show:
Carrier IQ scandal:
Black Friday/Cyber Monday sales strong:
Guest: Don Ball:
Other: Julian Assange: iPhone, Blackberry and Gmail users are 'screwed' – video
Upcoming Events

Podcast: Download (Duration: 1:02:22 — 75.1MB)