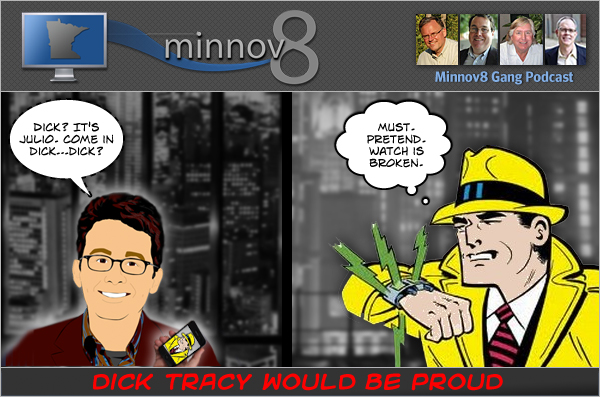 The Gang welcomes our guest host, Julio Ojeda Zapata, to discuss the latest news. Surprisingly one part was a discussion about the Kickstarter projects for new connected watches…in the style of Dick Tracy…and had us wondering: how many of these sorts of watch projects do we need?
Hosts: Steve Borsch, Tim Elliott, Graeme Thickins and Julio Ojeda-Zapata (Phil Wilson is off)
Music: Summer City Blues by Freeky Cleen, by the podsafe Music Alley.
Discussed during the show…
MinneDemo (and Luke Francl moving to San Francisco)
Apple:
'Connected Watches':
Upcoming Events…