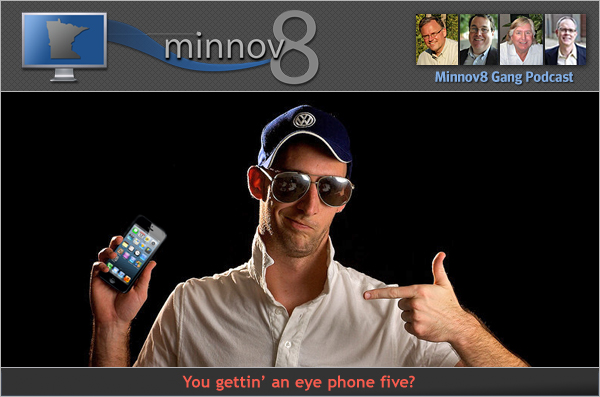 Mobile is once again the driving theme behind the show due, in no small part, to the release of the Apple iPhone 5 this week. Our guest is Whit Schrader, Strategic IT Architect at MentorMate, who is known as "one part data scientist, two parts entrepreneur" as he was professionally trained as a neuroscientist, conducted human brain imaging research at Vanderbilt before starting his PhD in Cognitive Neuroscience.
Hosts: Steve Borsch, Tim Elliott, Graeme Thickins and Phil Wilson.
Music: Sweet Mother Blues by Mean Gene Kelton & The Die Hards brought to us by the podsafe Music Alley.
Discussed during the show…
Upcoming Events…
photo credit: aye_shamus via photo pin cc