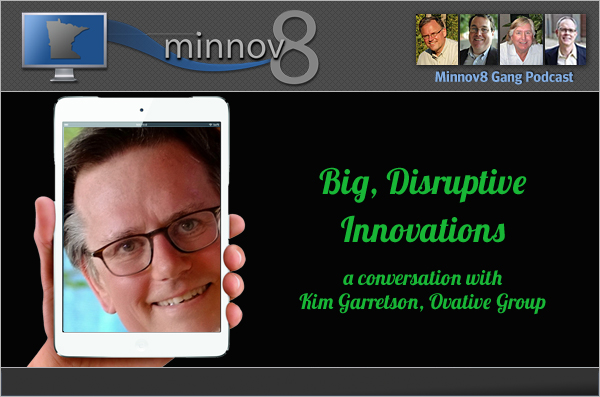 The Gang talks about Instagram, Best Buy, Kodak and other top stories and then has a great conversation with Kim Garretson, a founding partner of Ovative/Group and the leader of their Emerging Innovation practice area. Since Garretson connects venture capital firms and their portfolio companies with enterprise customers — and is always on the hunt for better and more powerful tools — he enlightens us about some disruptive innovations he's tracking (and with companies they've partnered with) and you'll want to hear about them too.
Hosts: Steve Borsch, Tim Elliott, Graeme Thickins and Phil Wilson.
Music: Merry Christmas Baby by Calvin Owens brought to us by the podsafe Music Alley.
Discussed during the show…
Upcoming Events…

Podcast: Download (Duration: 1:05:17 — 55.2MB)