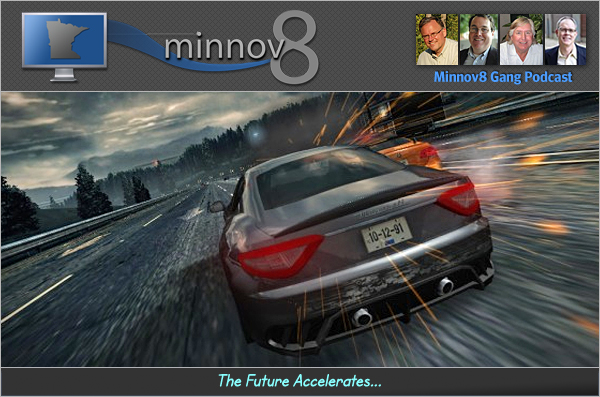 Ray Kurzweil, author, inventor, futurist, and now a director of engineering at Google, has his eyes and mind on the future and one thing has been clear in everything he's written, spoken about and focused on: We are living in a time of accelerating change and that change is exponential. The Gang continues to be amazed by even the incremental shifts occurring in so many technology areas and this week's podcast touches on so many of them there isn't one central theme to the show!
Hosts: Steve Borsch, Tim Elliott, Graeme Thickins and Phil Wilson.
Music: Hey Miss Bessie by Charles Musselwhite. Brought to us by the podsafe Music Alley.
Discussed during the show…
Upcoming Events…

Podcast: Download (Duration: 1:00:40 — 52.4MB)
Download the mp3