News broke today about the founding of a new venture capital firm composed mainly of Minnesota names, including partners from a VC firm with a name familiar to many here in Minnesota that is now being retired. Four Minnesotans, plus a transplanted one, form the core of the new firm, Icon Venture Partners (no web site yet), which it appears will be co-based in the Twin Cities and Silicon Valley.
In a story just published a few hours ago, Icon Ventures Forms from El Dorado's Ashes, Fortune venture capital reporter Dan Primack wrote:
"El Dorado Ventures is kaput, after 27 years of investing in early-stage companies. But two of its partners hope to continue working together, on a new platform that they're calling Icon Venture Partners."
He said the cofounders — longtime colleagues Jeff Hinck (top right, based in Minnetonka, MN) and former Minnesotan Charles Beeler (below right, based in Menlo Park, CA) —

are seeking to raise $80-100 million for the firm's initial fund. As general partners in El Dorado Ventures (Charles for a dozen or more years, and Jeff for the past few years), the duo was instrumental in Series A funding rounds recently for two Minneapolis-based startups: TST Media (known for its Sport NGIN platform), and enStratus — which also just changed its name, to enStratius. It's more than a name change for the VC firm, however, as the Fortune story clearly says El Dorado is done, with Icon being formed as a brand-new entity, albeit with some of the same players.
What's more interesting is that three other Minnesotans are mentioned as part of a "large group of venture partners and advisors" in Icon Venture Partners, including Zenas Hutchinson (at left below), Jeff Hinck's longtime colleague and fellow partner at Vesbridge Venture Parters (now apparently inactive, so Primack's story implies).
The other two Minnesotans named are Phil Soran (below center), who some 10 years ago cofounded storage company Compellent, acquired by Dell in 2011. Prior to that, Soran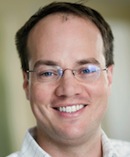 cofounded Xiotech, which was acquired by Seagate in the late '90s.  Soran's longtime associate Dennis Johnson (below right), who served in senior sales positions at both storage firms, is the other Minnesota venture partner named in the story. Icon Venture Parters' Hinck and Beeler were early investors in both of Soran's startups, Hinck then a partner at Palo Alto & Minneapolis-based Crescendo Ventures, and Beeler at Menlo Park-based El Dorado.
(Disclosure: Crescendo Ventures was a client of my consulting firm some ten years ago. Compellent was also a client in early 2011.)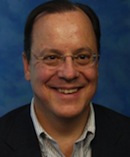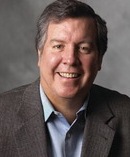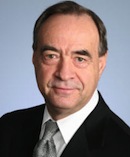 (Note: A version of this story appeared minutes ago on my blog, Graeme Thickins On Tech™.)