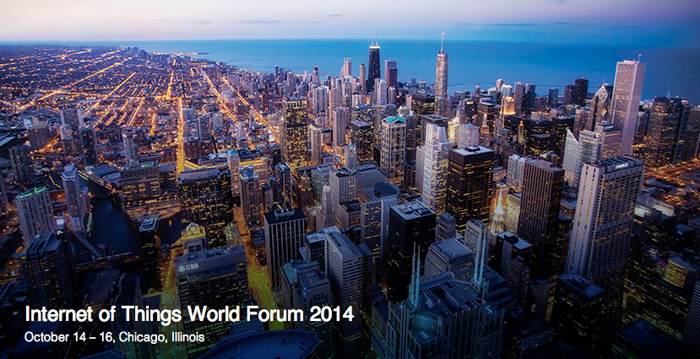 Cisco Systems, Inc. (CSCO) is the company that drove the first Internet of Things World Forum and the second annual event will be held in Chicago this October (registration is not yet live).
Since this event will be held so close to us (vs. in another country like last year!), if you have any interest in the Internet of Things you owe it to yourself to attend.
What is the IoT World Forum? "The Internet of Things World Forum (IoT WF) is an annual event that brings together the best and brightest thinkers, practitioners, and innovators from business, government, and academia to accelerate the Internet of Things. Last year's inaugural event in Barcelona was attended by a capacity crowd of 800 delegates and 16 sponsors and was headlined by more than 100 speakers, immediately establishing the IoTWF as the premier leadership forum in this rapidly emerging Internet of Things industry."
Follow the hashtag #IoTWF (e.g., Twitter search here) to stay abreast of developments surrounding this event.