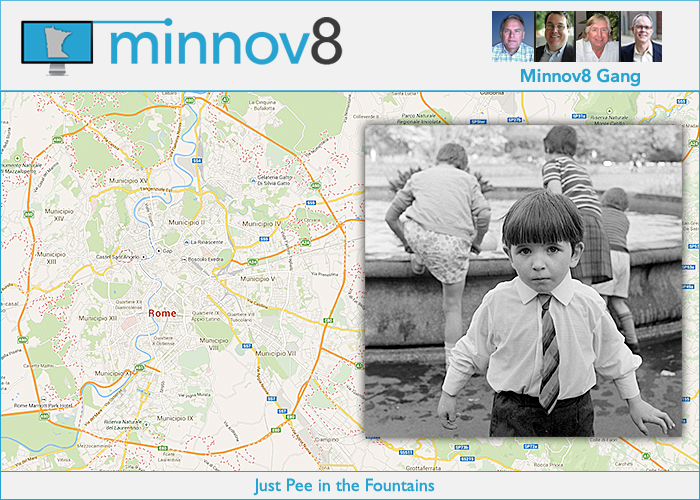 Hosts: Steve Borsch, Tim Elliott, Graeme Thickins and Phil Wilson.
Music: Viejito 2053 by Juan Oskar. Brought to us by the podsafe Music Alley.
Discussed During the Show
Minnesota's Top Stories
Last Week's Other Big Stories
Other Mentions
Steve's Security Tip of the Week
When you are traveling, especially abroad, assume you will be pickpocketed (Steve was, in Rome, but in a rare development was saved by the Italian military police, the Carabinieri). Find out how to secure your cash, credit cards and what to do in the event you are pickpocketed!
Gang's "One Cool Thing of the Week"
Upcoming Events

Podcast: Download (Duration: 1:10:09 — 59.6MB)