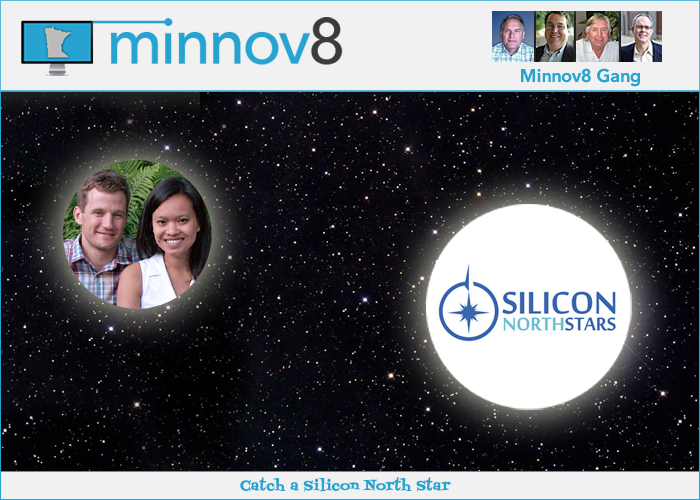 Our guest this week is Steve Grove. Steve and his wife Mary, a husband and wife team, started Silicon North Stars, an initiative that brought 16 students from Minneapolis-St.Paul to spend one week in Silicon Valley this summer. They met with Internet and technology leaders from top companies, startups, and venture capital funds. The week began with an intensive series of lectures, tours, discussions, and group activities at companies throughout the area, and ended up culminating with a group project in which the students paired up to pitch their own tech startups.
Steve grew up in Northfield, Minnesota and is the Director of Community Partnerships for Google. Mary grew up in San Diego, California and is the Director of Google for Entrepreneurs. Both are passionate about technology, development, media, and striving to create access to opportunities for young talent. They live in Menlo Park, California.
Hosts: Steve Borsch, Tim Elliott, Graeme Thickins and Phil Wilson.
Music: One Man Band Fury by Stomping Nick and His Blues Grenade. Brought to us by the podsafe Music Alley.
Discussed During the Show
Minnesota's Top Stories

Guest: Steve Grove

Other Top Stories

Cool Thing of the Week

Upcoming Events

The Podcast

Podcast: Download (Duration: 1:05:21 — 54.3MB)