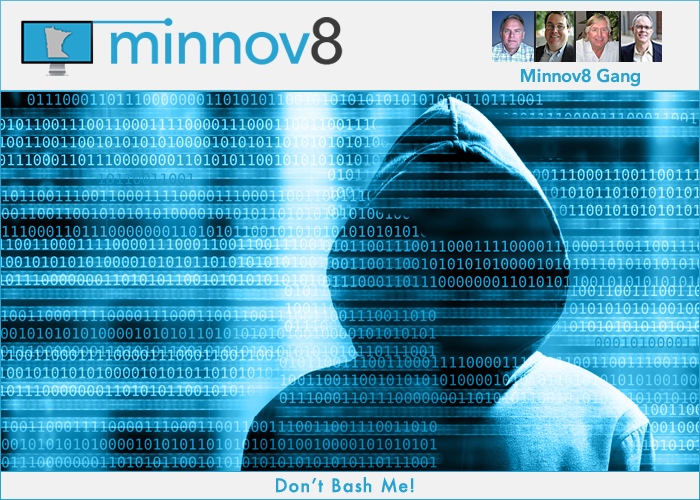 This week's episode touches on our usual wide variety of topics, but one focus is on the "Bash Bug", or what this article from TwinCities.com describes as: "Internet security experts are warning that a new programming flaw known as the "Bash Bug" may pose a serious threat to millions of computers and other devices such as home Internet routers. Even the systems used to run factory floors and power plants could be affected. "
It's another serious, no-foolin'-around bug that warrants your attention so give this week's show a listen for that and all the other top stories of the week.
Hosts: Steve Borsch, Tim Elliott and Phil Wilson (Graeme Thickins is off this week).
Music: Stars Are In the Skys by Chad Scott. Brought to us by the podsafe Music Alley.
Discussed During the Show
Minnesota's Top Stories
Other Top Stories
Steve's Security Tip of the Week:

Oh-No! Shellshock!
Cool Thing of the Week
Upcoming Events
The Podcast

Podcast: Download (Duration: 59:22 — 49.9MB)