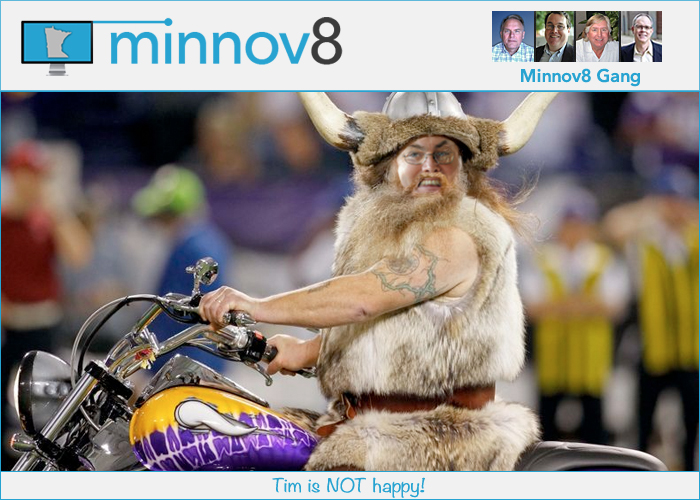 Poor Vikings fanboy Tim Elliott. He doesn't understand why Vikings RB Adrian Peterson's suspension appeal denied by arbitrator. The other three of us, um, shook our shoulders and went on to talk technology innovation!
Hosts: Steve Borsch, Tim Elliott, Graeme Thickins and Phil Wilson.
Music: The Complainer's Boogie Woogie by William Clarke. Brought to us by the podsafe Music Alley.
The Podcast

Podcast: Download (Duration: 1:16:26 — 64.7MB)

Story Links
Past Week's Biggest MN Stories

Past Week's Other Big Stories

Cool Thing of the Week
Phil: Pyro
Tim: The Innovators, by Walter Isaacson
Graeme: The Beatles Lyrics: The Stories Behind the Music
Steve: Media Temple SSD-based Grid, VPS and Dedicated

Upcoming Events