Basically, app discovery is a bitch, and the App Store is no longer the answer. That is the gist of a report on "2015 App Store Competition" published a couple days ago by an analytics firm in Berlin called Adjust. (PDF of the full report here.)
Minnesota developers are of course not strangers to this problem.  It's especially painful for startups looking to get traction in today's "mobile first" startup environment — and moreso if they don't have Silicon Valley sized funding rounds.  I asked a couple of experienced mobile industry players here in Minnesota for their reaction to this news.  But first, more on the report.
It opens with a somber tone: "The app ecosystem is evolving, and it is becoming more Darwinistic every day. Only the fittest of the fittest shall survive – which comes as no surprise to the developers who have followed closely as the app economy took a couple of milestones in the past year. The total volume of apps available through Apple's app store crossed 1,000,000 apps in early April, only to continue its unrestricted growth to reach almost 1.5 million apps in December. At first sight, this seems to be an insignificant problem, because while the number of apps grows, so too does the user base. But this is hardly a compensatory mechanism, as each user can only handle a limited number of apps… With the growing number of apps, winning at the app store discovery game, securing those top 10 or even top 50 placements in their category, is proving an unattainable dream for many developers with smaller marketing budgets."
Here are the key stats from the report:
• The App Store grew 60% in 2014, from 890,000 available apps on January 1 to more than 1.42M on December 31.
• The "Zombie" rate increased from 74% in January 2014 to more than 83% in December.
What is a Zombie, you ask?  It's an app that's effectively invisible in the App Store and not ranking in the top lists.  An app that's not displayed in the rankings is only available to users searching for it specifically.  The App Store is an exceedingly crowded marketplace where only the biggest brands and budgets are able to achieve visibility among visitors.
Competition for visibility in the app stores is expected to get even worse in 2015.  "If this trend continues – and nothing indicates it wouldn't – we'll see less than a tenth of apps attracting any kind of organic user attention by the end of the year, and those that do gain attention will be apps that already have significant traction," said Christian Henschel, CEO and cofounder of Adjust. "The app store, as a source of organic acquisition, has finite capacity. When that's reached, the app store will be dead."
Okay, that last phrase is a little bit out there — but you get the point.
Emerging user acquisition techniques are replacing app stores for discovery.  Here's how Adjust's CEO puts it: "Developers need to look to other ways of promoting their work.  In 2015, we're looking at multiple techniques emerging that allow more ad formats to be less of a nuisance, instead adding value for users. If we can make ad user experience better, we can promote good content in new ways and places. The techniques that we are exploring – such as in-app use of source data – already show great promise to provide really good experiences for users in acquisition."  [Here's one example. Hint: it has everything to do with data.]
Adjust's report makes it clear that, as more app developers vie for consumer attention, 2015 presents a huge challenge for developers, "and an opportunity for app marketing and analytics vendors to provide app publishers with the tools to optimize their user acquisition and in-app performance."
So, what do some local mobile app industry players have to say?  First, I asked Wade Beavers,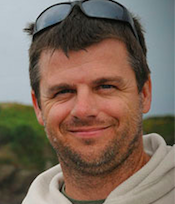 CEO, DoApp Inc., a mobile app publisher founded in 2008. His answer shows this is hardly news to him.  He sees the growth in the App Store from another viewpoint:  "The amazing growth in the App Store is a direct reflection that the mobile web does not fulfill the appetite of users and developers.  That is the story.  For years folks have been trying to make the mobile web the replacement, but it is not happening.  The store needs a better way (for app discovery), but the real story is the mobile web is losing."
Another Minnesota player who's extremely close to this issue is Rob Weber, SVP and cofounder, NativeX (formerly W3i). His firm has been in the business of app distribution for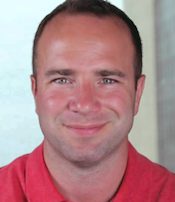 years (even well before mobile). It has mobile app customers nationwide, including many in the Bay Area, where it has offices. Here's what Rob had to say: "Nothing this report is saying is very surprising to me. From our vantage point at NativeX, we've seen that mid-sized app publishers and longtail hobby app publishers have been getting squeezed for a long time by the very top app publishers. Everyone has been watching Facebook's massive growth in mobile ad revenues in recent quarters, most of which is coming from app advertisers. There are alternatives such as NativeX, but these alternatives also run on an auction basis, so there are some pricing pressures even in other channels. Facebook is the juggernaut. With Facebook's auction-based ad platform being the dominant form of app discovery, top app publishers can afford to outbid smaller competitors and essentially squeeze them out of distribution. Many of the mid-sized app publishers have either folded up shop over the recent years, or been 'acqui-hired' by bigger app publishers. This trend is likely to continue.  It is a sign of the space reaching maturity.  The winners are primarily in gaming, where publishers like King and SuperCell have established dominant positions. To show just how far these top app publishers will go to expand distribution, and how big this space is, witness the multiple, very expensive Super Bowl commercials we saw this past weekend."
As you may know, NativeX offers monetization solutions for app developers, with a heavy focus on game apps (the largest category in the App Store). And it has some pretty good data science chops of its own. The company was cited in this recent report: VentureBeat Recognizes NativeX As a Top 10 Company for Monetization & User Acquisition. It was also named as a leader in another report published by VentureBeat in late November: Mobile User Acquisition: How the most successful developers get better users for less money.
I'd be interested in hearing from mobile startups here in Minnesota — those in non-gaming categories — about what they're doing to get their new apps discovered, or get more downloads for their existing apps.  Is it all just about raising more money to spend on Facebook ads?  Comment here or shoot me an email.