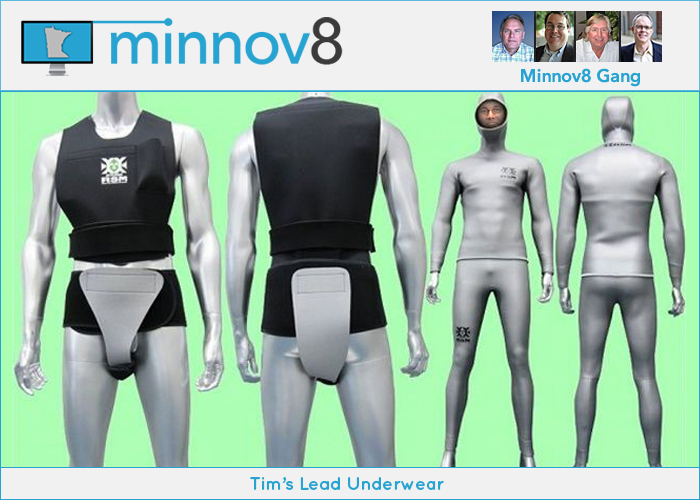 One of the things we talk about on this week's show is the danger of RF radiation with connected, wearable devices in contact, or close to, your body. Though I joke on the show about wearing lead underwear (like Tim's), maybe this is something we should be worried about with our current devices and future wearables? Listen and decide for yourself.
Hosts: Steve Borsch,Tim Elliott, Graeme Thickins and Phil Wilson.
Music: Epic Tension by Matti Paalanen under a Creative Commons License.
The Podcast

Story Links
Past Week's Biggest MN Stories
Other Top Stories
Apple News
Microsoft News:

Cool Thing of the Week

Upcoming Events