MN Cup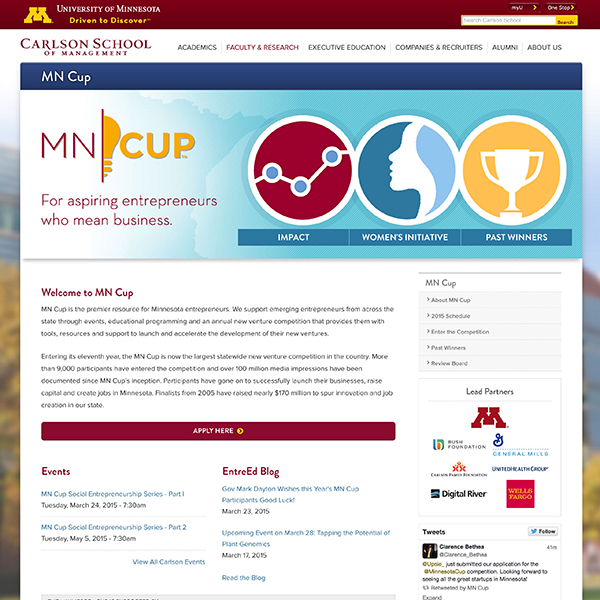 – the largest statewide new venture program in the country – is now accepting applications for its 11th competition.
MN Cup is the premier resource for Minnesota entrepreneurs. They support emerging entrepreneurs from across the state through events, educational programming and an annual new venture competition that provides them with tools, resources and support to launch and accelerate the development of their new ventures. The competition inspires entrepreneurs to begin their startup journey, supports them as they develop a solid business plan, provides exposure for their ideas and offers numerous opportunities to expand their networks.
The 2015 MN Cup competition is now accepting applications. Apply here.