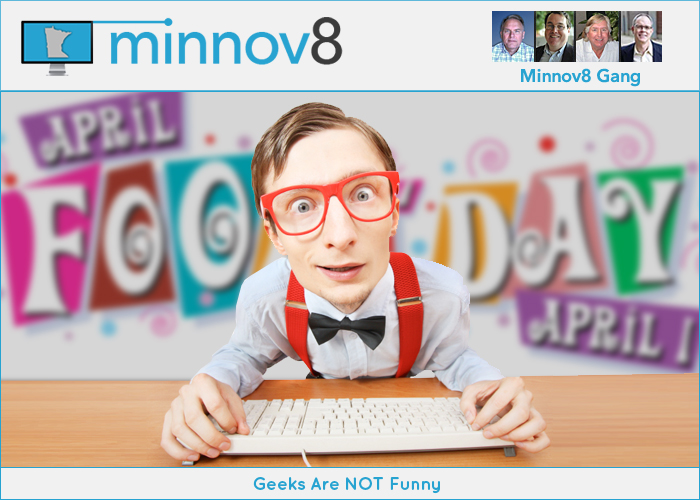 Thankfully April Fool's Day has passed since none of us think that geeks are funny…especially Steve! Of course, you can decide for yourself by looking at the best and worst ones in the tech world here.
Hosts: Steve Borsch, Tim Elliott, Graeme Thickins and Phil Wilson.
Music: Short Blues Rock by johnmortiboy under a Creative Commons License.
The Podcast

Story Links
Past Week's Biggest MN Stories

Other Top Stories

Steve's Security Tip of the Week

Cool Thing of the Week

Upcoming Events