So, we know you've been sitting around wondering… what's the next big wave in B2B software? Well, so have a bunch of Silicon Valley VCs, according to the author of a recent TechCrunch guest post, "Why 'Do It For Me' Is The Next Big Thing."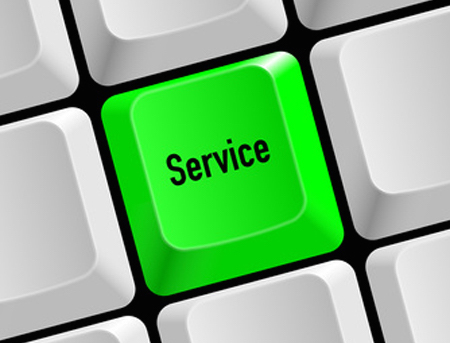 The author is Anthony P. Lee, a general partner at Altos Ventures, and he makes an excellent argument about how SaaS is no longer enough — specifically, for companies in the ginormous space we call Small Business.
What's the latest trend he and his firm are seeing?
"We call it the Do-It-For-Me Revolution, or 'DIFM' for short. DIFM is more than software. DIFM combines technology automation with specialized labor to deliver a complete solution to a business problem. It's as much about people-powered customer service as it is about code-powered efficiency. DIFM is sweeping the consumer world and will do the same for the business world. A generation of consumers that has grown accustomed to relying on high-touch, people-powered services for everything from groceries to dating will take those same habits into the workplace."
Wasn't SaaS supposed to relieve the burden of expensive software implementations for large companies, and therefore shouldn't it be a good thing for small business, too? Well yeah, maybe in theory — but the reality, according to this argument, is that this isn't enough. Savings in upfront capital expenditures is okay, but who has time to learn all this software, all these interfaces? These business owners lives do not revolve around using software all day long — they're busy running the business! All aspects of the business.
The TechCrunch post continues:
" …to most end users, SaaS software requires just as much effort to learn and operate as the old PC and client-server analogs. Salesforce's once innovative customer relationship management system has itself become a complex data-entry monster whose user interface has barely changed in more than a decade. But besides Salesforce, there are now tens of thousands of software companies vying for corporate attention — and wallets. One analyst recently catalogued nearly 2,000 marketing software companies alone. Many CMOs are now running 50-60 distinct software tools just to manage the marketing function. To many business end-users, all that software has become a DIY burden. DIFM makes things simpler."
Can you imagine a small business marketing person — or a small business owner, who is very often the one who has to do the marketing, too — having the time to choose between 2,000 SaaS software marketing solutions? Or, as the author says, using 50-60 distinct software tools himself — as "many CMOs" do in large companies?
Hello! This just isn't gonna happen in any small business I know of.
That's why "Do It for Me" (DIFM) — which is Software WITH a Service — is such a natural trend. It's definitely starting to happen, and certainly needs to happen broadly in the world of small business.
But I know what you're thinking… is anyone really doing this yet in a meaningful way for small businesses? Well, how about one good example of this happening right here in Minnesota? I have just such a company to tell you about. It's called Buzz360, and I LOVE the way this startup has taken to describing itself lately, which fits right into this trend:
"Marketing Automation for the Fortune Five Million"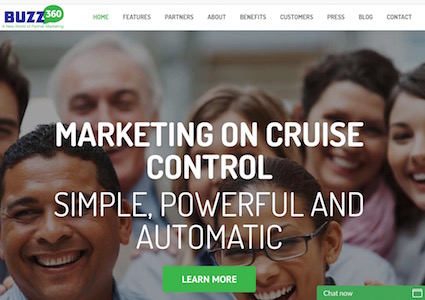 That's right, Buzz360 doesn't give a hoot about the Fortune 500… 1000… 2000. Such companies have access to all the marketing software they could ever want (and the budgets to pay for it). It's the vast millions of small businesses — the real engine of our economy  — where marketing help is so direly needed. And that doesn't mean just software, but high-touch services to go along with it.
I talked to Lisa Schneegans, Buzz360's CEO and cofounder, who sold her last small-business software startup to giant SAP. "We've always been passionate about small business," she said. "It became very obvious to us quite some time ago that most small businesses do not have the time or expertise to keep up with marketing trends and best practices — yet these were becoming increasingly important for their very survival."
Lisa said that's why she and her team created Buzz360 as a "Software WITH a Service." The Buzz360 marketing platform automates things like nurturing emails, postings to Facebook, web site development, and requesting reviews and referrals. "And we supplement our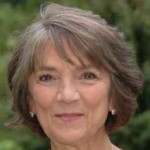 automated tools with small business SEO, SEM, and content creation, while providing interfaces to QuickBooks."
Lisa continued: "Because we understand that many small businesses cannot afford expensive software and consultants, this notion of 'Do It For Me' — DIFM — is really the driving force behind our product, our services, and our company. We currently have a 'Do It For Me' and 'Do It With Me' model, depending on the customer."
Buzz360 was founded in 2013 and has more than $1 million in capital invested to date. The company is currently raising an additional round of funding to expand its team and its marketing and sales programs. It is marketing its brandable, white-label platform to media firms and franchisors, who are its partners in reaching significant sectors of the gigantic U.S. small business market. The company has revenues from multiple customers, and, says CEO Lisa Schneegans, is finding excellent acceptance of its platform and its model in the marketplace.
[Note: This post first appeared April 24, 2015, in Graeme Thickins On Tech™.  Full disclosure, I'm proud to say that I've previously provided advisory and communications services to Buzz360.]