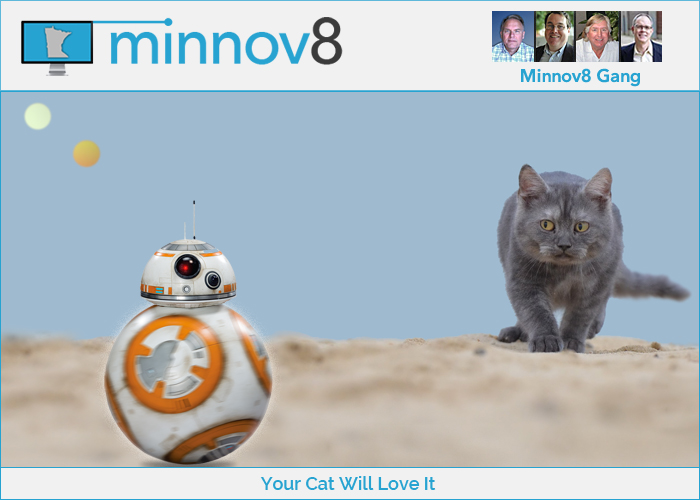 Another round of great stories this week along with Phil's Cool Thing of the Week: the BB-8™ Droid by Sphero and yes, cats love it!
Hosts: Steve Borsch, Tim Elliott and Phil Wilson (Graeme Thickins is off).
Music: OMFG-Hello by Argofox under a Creative Commons License

The Podcast

Podcast: Download (Duration: 45:23 — 37.1MB)

Story Links
Past Week's Top MN Stories
Other Top Tech Stories
Steve's Security Tip of the Week
TIP: Use encryption now, even though Congress, Parliament, and other western governmental leaders are rattling their sabers, hoping they can build support for outlawing encryption (or at least putting in a backdoor).
Articles about encryption:
Cool Thing of the Week
Upcoming Events