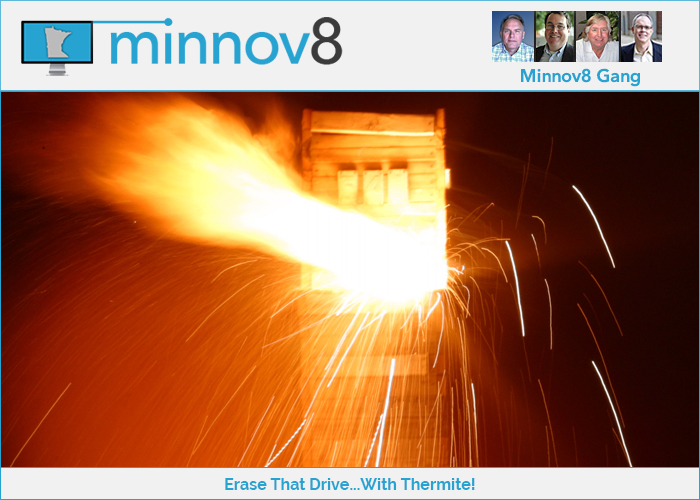 As 2016 ramps up we have a few important stories to cover and we do. During the Security Tip of the Week our buddy Tim Elliott chimes in with another method to ensure data is wiped on your solid state drive (SSD) before you sell your computer or drive: thermite!
Hosts: Steve Borsch, Tim Elliott and Phil Wilson (Graeme Thickins is off).
Music: Gudbuy T'Jane by Stefan Hösemann under a Creative Commons License

The Podcast

Podcast: Download (Duration: 48:36 — 38.8MB)
Subscribe: iTunes | Android | RSS

Story Links
Past Week's Top Minnesota Stories
Other Top Tech Stories
Steve's Security Tip of the Week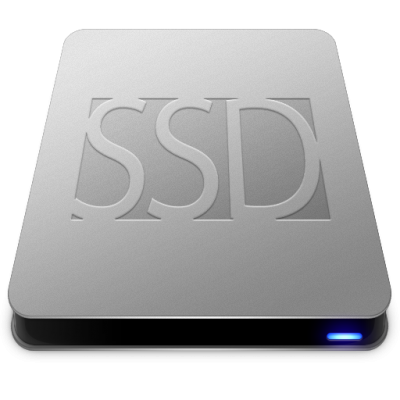 TIP: How to really erase your hard drive…especially if it's an SSD. Tossing your file into the computer's trash and emptying it doesn't delete your data. It just erases the file's reference information in the disk directory, marking the blocks as free for reuse. Your data is still there, and can be recovered. Wiping an SSD incorrectly can cause such wear as to significantly reduce it's life.
Cool Thing of the Week

Upcoming Events