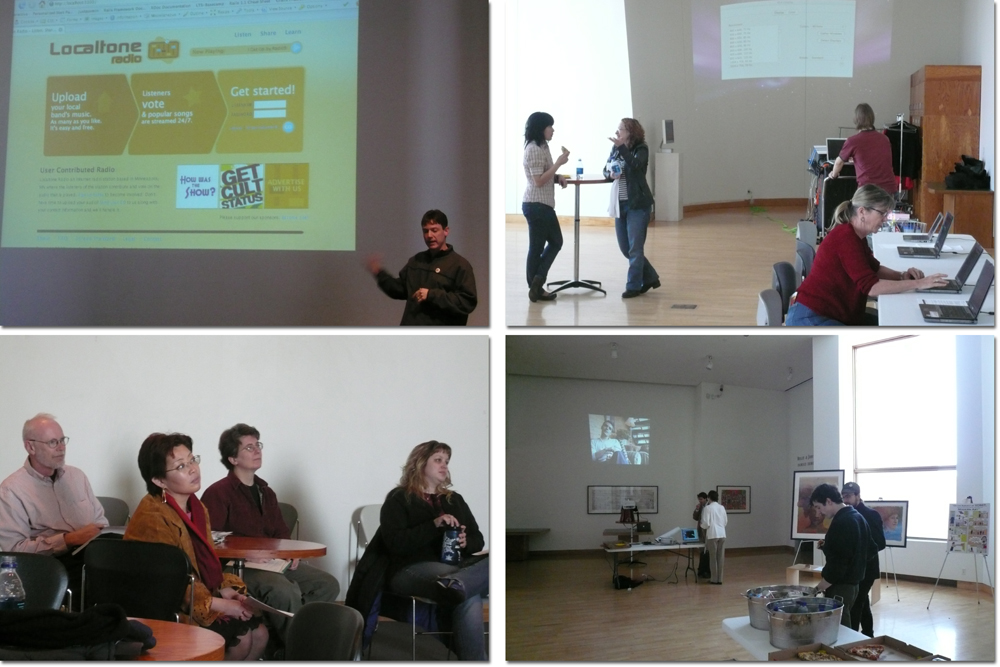 Today was the Emerging Digerati Showcase at the University of Minnesota, Weisman Art Museum. The focus was a College of Liberal Arts, new media festival featuring digital technology, art and research.
It was inspiring to see the innovation and boundary pushing being done in this market and the passion people are bringing to digital technologies.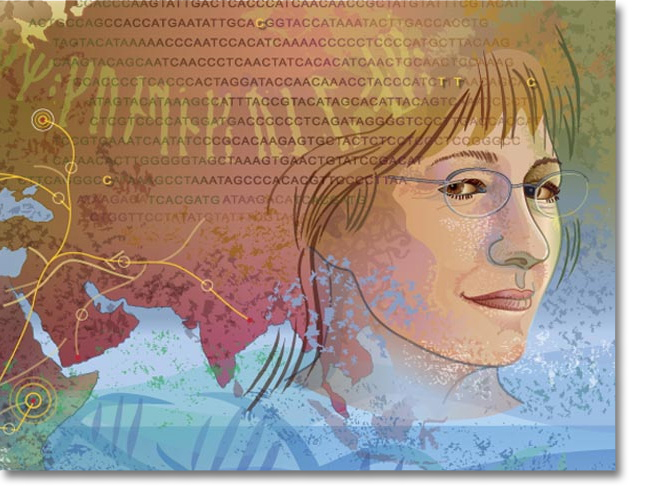 Starting off was artist Lynn Fellman, who merges art and science with her beautiful DNA inspired digital, vector art. Ms. Fellman has been in the interactive space since the early 1990's.
Minnov8's own Garrick Van Buren showcased his creation, Cullect, a collaborative feed reader with amazing capabilities
Brad Hosack and David Ernst from the Academic & Information Technology, College of Education & Human Development department showed Video ANT, an innovative way of moving video beyond just content delivery through a tool they've developed to allow easy annotating of video
Justin Grammens and Minnov8's own Phil Wilson showcased Localtone Radio, an innovative site for local bands to showcase their songs and for music lovers to discover (and vote upon favorite) bands and music. Their buzzphrase? Listen, Share, Learn
Terry Schubring demonstrated an internal UofMN engine called "MediaMill", which facilitates transcoding of video and its display on to any web page
Ali Momeni and students showed their Art on Wheels project and a brief video is below:
At this point I was unable to stay and see Producing New Media Texts; FlashBelt (a conference for new media designers); Recent Sound Works; Blind Side of a Secret and others. A very good day and fun showcase of innovation here in Minnesota. The only downside was that more people couldn't partake of seeing and experiencing what we did today in this event.