Archive of All 400 Episodes
of the Minnov8 Gang Podcast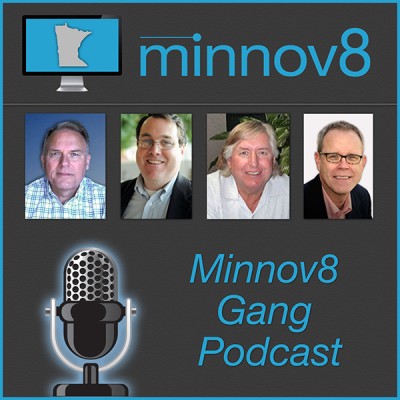 Below are all of the Minnov8 Gang Podcasts, starting with Episode 1 in June of 2008. Why provide them all here? Because iTunes only displays the last 49 episodes and we have well over six times that number of shows! (Plus we have a few interviews sprinkled in here for good measure).
If you would like, you can go through the podcasts post-by-post by clicking on this link or the "Minnov8 Gang Podcast" menu selection above.
You can also easily subscribe to shows using this iTunes link in your favorite podcast app or podcatcher (search your mobile platform's app store with the term "podcast" to see available apps).

Minnov8 Gang Podcasts
(June 2008 - April 2017)
(This list includes a few interviews or other audio we've posted. Please note that if you scroll down and click on a show near the bottom of the page, the audio player is always up here at the top of this section)