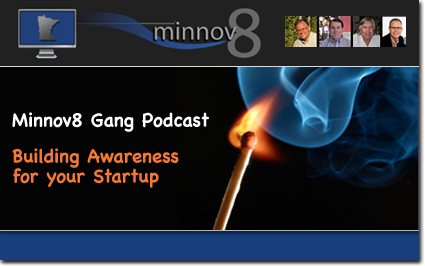 This Gang podcast is a short one with a focus on one, key thing startups need and care about: building awareness.
You've heard us talk many times about how the time of flux we're living in has created new opportunities and that people are atypically open to listening to better, cheaper, faster or new ways of doing things. If your startup has one, how are you helping people know about it?
Hosts: Steve Borsch, Tim Elliott, Graeme Thickins and Phil Wilson.
The Podcast
Podcast: Download (Duration: 35:32 — 20.6MB)
Over-n-over again your Gang members run in to people seeking ways to make their processes more efficient, find cheaper or better ways to do something, but one thing is clear to us: people just don't know what's out there, what's possible or — for the most part — that you or your startup even exist!
Links to Items Discussed on the Show:

+ Shazam

+ Mogulus

+ Customer service is the new marketing and more links here on this topic.