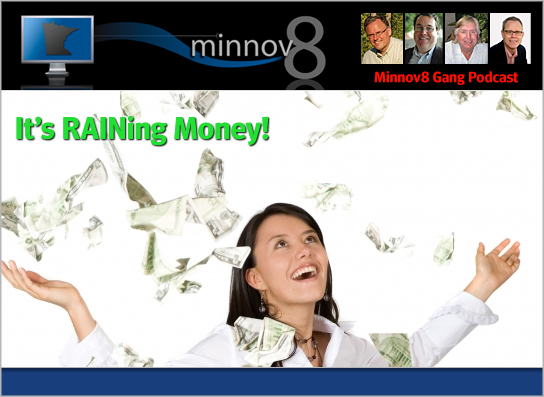 This week saw Graeme Thickins liveblogging DEMO Fall 2009, Tim Elliott off to California on client adventures, while Phil Wilson and Steve Borsch attended the Social Media Breakfast #19.
In between all of this activity, Graeme and Steve covered the 6th Annual RAIN Makers Conference put on by RAIN Source Capital. The RAIN Makers is a multi-state network of RAIN® funds that works with angel investors who are interested in supporting growing companies. RAIN Source® helps bring together like-minded angel investors to form individual RAIN funds ~ and then provides these funds with a process for due diligence, legal templates, management support, access to deal flow and other resources.
These RAIN funds share expertise, deals and experience between and among RAIN Source Capital's multi-state network to support growing companies throughout the area. The conference is a chance to get together and look at startups who might be good candidates for syndicated investments shared within the RAIN group as well as to discuss pertinent items that affect all the funds participating in the RAIN network.
Graeme starts off with an interview with RAIN principal Brian Johnson, and then he and Steve interview four up-n-comers showcasing their products to the investors in attendance:
DISCLAIMER: Though she's an avid listener to the podcast, the woman in the photo above is delighted the economy is turning around and is NOT gazing in awe at, or worshipping, the Minnov8 Gang.

The Podcast
Podcast: Download (Duration: 32:09 — 18.6MB)