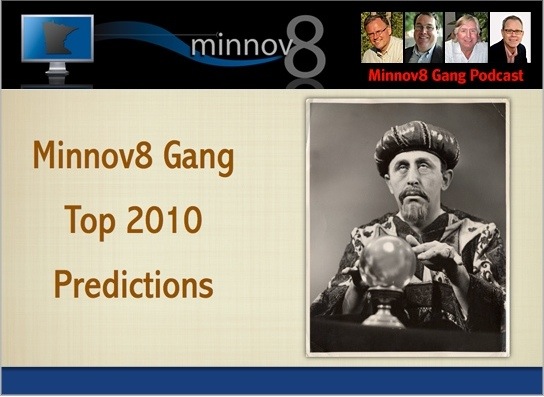 Predicting 2010 technology is always a crapshoot, but there are enough clear trends that we weigh in with our predictions for this upcoming year and cover these key categories: Mobile; the Apple tablet; Curation of content/self publishing; Cloud computing; and some wildass predictions about Minnesota tech in 2010.
This Week's Show Hosts: Steve Borsch, Tim Elliott, Graeme Thickin, Phil Wilson and Julio Ojeda Zapata.

The Podcast
Podcast: Download (Duration: 59:44 — 34.7MB)

Discussed during the show:
Opening music by DanielReal2K and their song "Twilight" and closing music from 46Bliss and their song "8 O'Clock Train – PKP Express Remix". Both from Music Alley, purveyor of podsafe tunes.