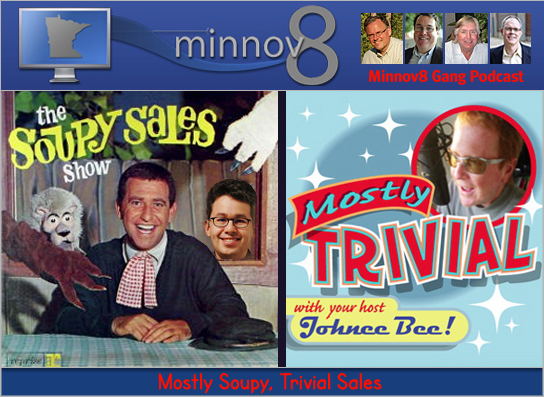 This week we're delighted to have on Julio Ojeda Zapata from the Pioneer Press to talk about Verizon's 4G wireless rollout as well as Johnee Bee, celebrating his 200th Mostly Trivial podcast and, though it didn't come up on the podcast, we later discovered that Mostly Trivial has an iPhone app! (iTunes link).
Hosts: Steve Borsch, Tim Elliott and Phil Wilson (Graeme Thickins is off this week)
Music: LA Big Daddys & their song "Why I Sing the Blues" via the podsafe Music Alley.
The Podcast
Podcast: Download (Duration: 59:25 — 34.7MB)
Discussed during the show: