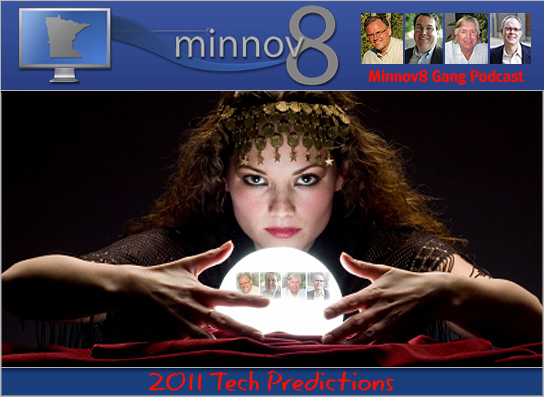 The Gang once again discusses our predictions for the new year. If you listened to last year's show, you'll know that Phil predicted we'd see parachute pants make a comeback, but alas they did not and Phil still has to wear much tighter and more restrictive trousers than he'd prefer.
Hosts: Steve Borsch, Tim Elliott, Graeme Thickins and Phil Wilson
Music: Opening version of the New Year's Eve favorite Auld Lang Syne was performed by J.E.L.L.i., and the closing version of the song was performed by Mario Ajero. Both made possible by the podsafe Music Alley.

The Podcast
Podcast: Download (Duration: 52:26 — 30.4MB)

Discussed during the show: