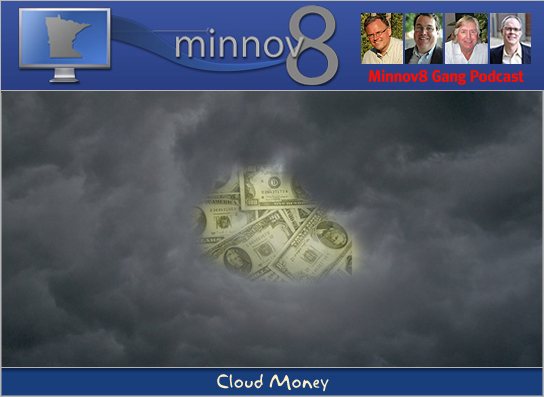 The 2011 summer acceleration in all-things-tech continues unabated. The Gang discusses the continued explosion in cloud services and how many are driving toward "cloud money" by monetizing their offerings, or offering cloud strategies with the intent of being in-the-game and making money on cloud uses (e.g., Twitter, Best Buy's Music Cloud, respectively).
Hosts: Steve Borsch, Tim Elliott, Graeme Thickins and Phil Wilson.
Music: "Draggin' Down" by Angie & the Car Wrecks via the podsafe Music Alley.
The Podcast
Podcast: Download (Duration: 55:57 — 32.6MB)
Discussed during the show: