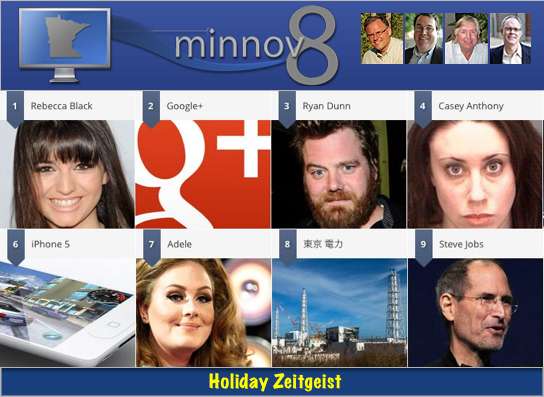 A smaller Gang discusses the past week's news including the W3i Tech Holiday Party, Google Zeitgeist, Facebook Timeline and more.
Hosts: Tim Elliott, Graeme Thickins and Phil Wilson (Steve Borsch is on holiday)
Music: Uncle Seth sing "Little Pieces" from the podsafe Music Alley.

The Podcast
Podcast: Download (Duration: 33:26 — 19.4MB)

Discussed during the show:
Upcoming Events:
Note: We will be off next week but return the following week to discuss our 2011 predictions and gaze into the crystal ball again for 2012.