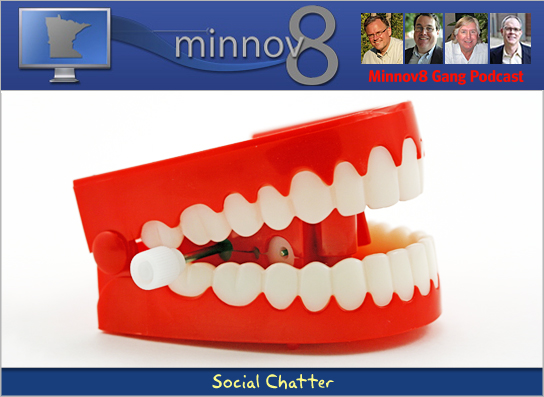 Social media 'chatter' seems to be growing exponentially and the services capitalizing upon it are being launched, or accelerated, by the week. Marty Wetherall, Director of Innovation at Fallon and co-founder of Fanchatter, joins us to talk about what's happening with his startup and about the growth of social chatter overall.
Hosts: Steve Borsch, Tim Elliott, Graeme Thickins and Phil Wilson
Music: Mario Tomic & the song "Blue Note" from the podsafe Music Alley.

The Podcast
Podcast: Download (Duration: 1:02:50 — 36.9MB)

Discussed during the show:
Upcoming Events: