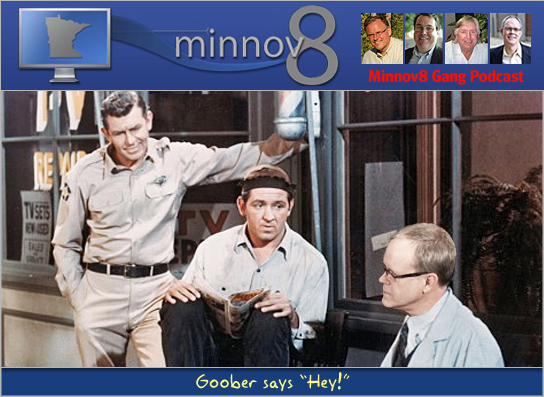 The Gang discusses several developments this week in search, gadgets, and a mention of the passing of Goober Pyle (brother of Gomer), a character of the Andy Griffith Show back in the Sixties, played by George Lindsey who passed away this week. For anyone old enough to have seen the original show — or have enjoyed it in reruns over the years on TV Land — the show was a cultural icon and Goober a lovable doofus.
What struck us after the show recording was how far the world has come with technology since that shows debut in 1960…in black & white. Rotary dial phones, cooking only on stoves (what, no microwave?), and a community isolated due to the slow movement of communications (huh? no internet?), we've come a long way.
Hosts: Steve Borsch, Tim Elliott and Phil Wilson as "Floyd the Barber" (Graeme Thickins is off this week).

The Podcast
Podcast: Download (Duration: 57:56 — 33.9MB)

Discussed during the show:
Upcoming Events: