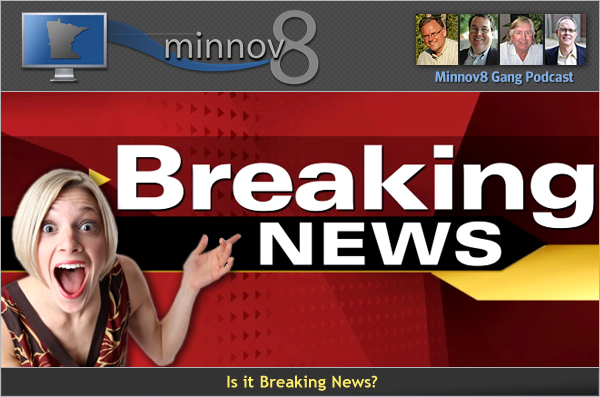 The news business continues to transform itself and news apps are proliferating. But are our mobile device notifications of "breaking news", especially when that news is mundane and not 'breaking', causing us to divert our attention when we shouldn't be bothered? We discuss this and many more developments in this week's show.
Hosts: Steve Borsch, Tim Elliott, Graeme Thickins and Phil Wilson.
Music: Tell Me What to Do by Boo Boo Davis brought to us by the podsafe Music Alley.

The Podcast
Podcast: Download (Duration: 1:04:06 — 37.3MB)

Discussed during the show…
Upcoming Events…