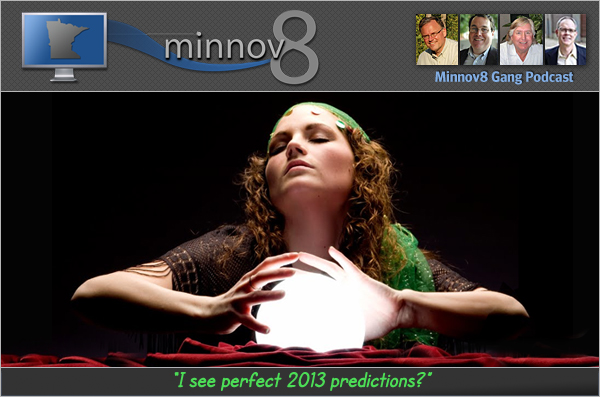 Even top-tier baseball players have hits and whiffs at the plate. The Gang had both from our 2012 predictions, but we have some quite good ones for 2013. Are they perfect? You decide.
Hosts: Steve Borsch, Tim Elliott, Graeme Thickins and Phil Wilson.
Music: Lights are On But Nobody's Home by Albert Collins. Brought to us by Music Alley.

The Podcast
Podcast: Download (Duration: 1:01:19 — 35.9MB)

Discussed during the show…
Upcoming Events…