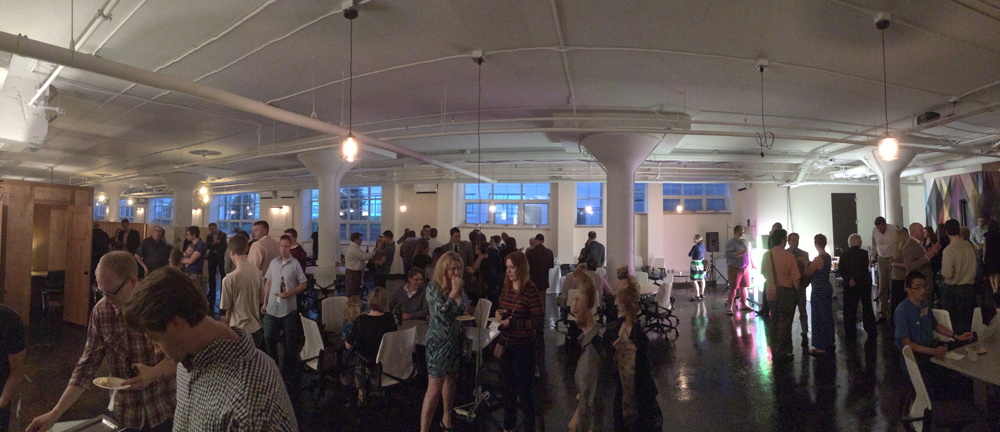 Last night was CoCo's open house for their new Minneapolis Uptown location and all four of the Minnov8 Gang attended along with several hundred of our closest friends.
The specs on this place were pretty impressive:
160 Coworking seats for individual members
9 medium campsites for group memberships)
The "Garage" – a 3,500-square-foot open space devoted to ideation, prototyping and presentations for groups up to 100
A small movie theater, for presentations and pitches
A billiard room that doubles as a meeting room.
A walkout patio, located within a beautiful green space
2 large conference rooms
6 private booths for phone calls and demos
A commons area that can be used for 100-person events and meetups
But it wasn't until one is actually in the space that you get a sense of the possibilities and how fun it would be to tap in to that energy.
When you also consider that the Uptown area—and the increasing gentrification of blocks east with lofts being built and housing being remodeled—you can understand why CoCo carving out a space within it is a brilliant move. Learn more about the space here.
Don Ball, one of the co-founders of CoCoMSP alongside Kyle Coolbroth, Jeff Heegaard and Roger Heegaard, will be our guest Saturday on the Minnov8 Gang Podcast, episode 235. We'll talk about the Uptown location, what's going on with CoCoMSP overall, and what the future holds with co-working.