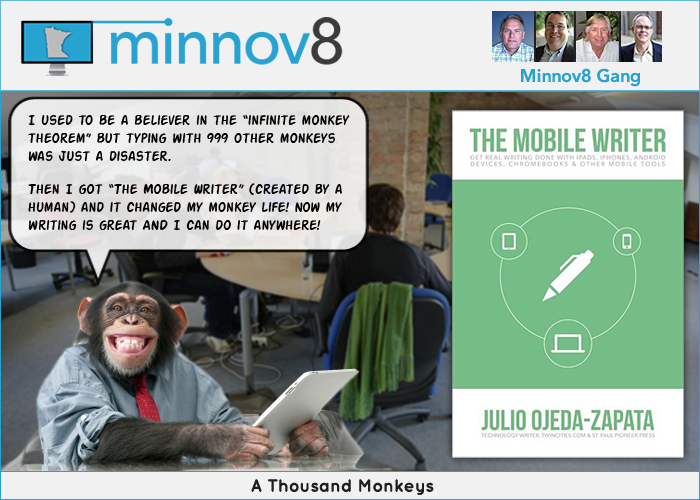 The infinite monkey theorem states that a monkey hitting keys at random on a typewriter keyboard for an infinite amount of time will almost surely type a given text, such as the complete works of William Shakespeare. What if there were a thousand monkeys? Could they create a book on mobile writing? Or would it take a seasoned technology writer to create one called The Mobile Writer and make it available for sale for $2.99?
Hosts: Steve Borsch, Tim Elliott, Graeme Thickins, Phil Wilson and Julio Ojeda-Zapata.
Music: Wine, Woman and Song  Artist: Johnny Ferrerira. Brought to us by Music Alley.

The Podcast
Podcast: Download (Duration: 1:00:59 — 35.6MB)

Discussed During the Show
Minnesota Stories
Other Stories
Black Friday
Cyber Monday
Upcoming Events

Monkey Related News