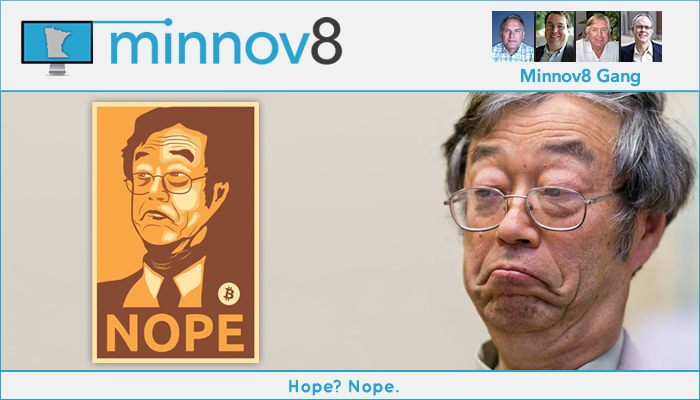 Several "head scratcher" stories this week, not the least of which is the alleged discovery of the founder of Bitcoin, Satoshi Nakamoto (a name linked to the supposed creator, Dorian Nakamoto). (Note: poster evoking Barack Obama's famous Hope poster created by an unidentified person).
Hosts: Steve Borsch, Tim Elliott, Graeme Thickins and Phil Wilson.
Music: Dancin' Is Not My Thing by Johnny Ferreira. Brought to us by Music Alley.


The Podcast
Podcast: Download (Duration: 56:39 — 32.9MB)

Discussed During the Show
Minnesota's Top Stories
 Other Top Stories
Steve's Security Tip of the Week
Upcoming Events