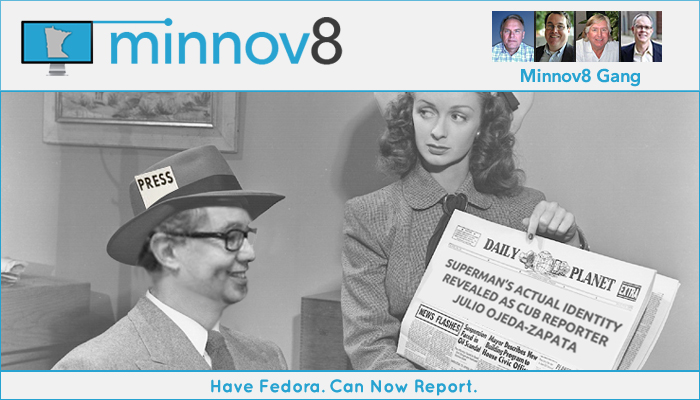 Our special guest host this week is ace tech reporter, author and a man not bashful about his love of gadgets and scifi, Julio Ojeda-Zapata. Fortunately Julio has little need for his fedora and press pass…or does he?
Hosts: Steve Borsch, Phil Wilson and Julio Ojeda-Zapata (Tim Elliott and Graeme Thickins are off this week).
Music: Tender Lines by Mario Tomic. Brought to us by Music Alley.


The Podcast
Podcast: Download (Duration: 1:06:26 — 38.7MB)

Discussed During the Show
Minnesota's Top Stories
Other Top Stories
Upcoming Events