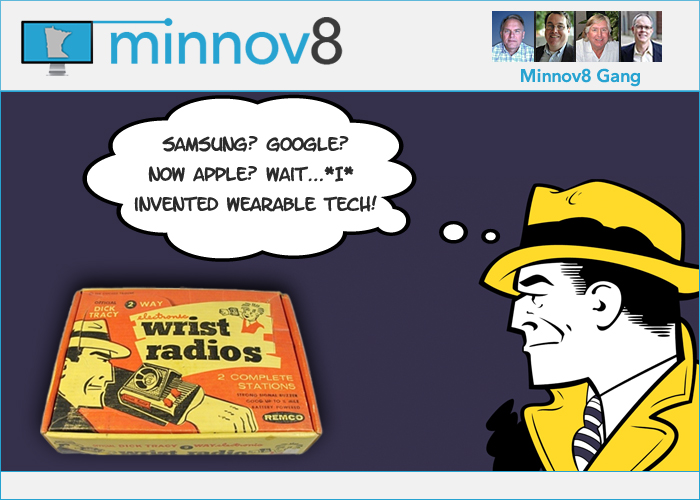 We're hearing a lot about wearable technologies, but a certain detective is pretty pissed off that he isn't getting credit for it. We talk about Apple's Worldwide Developer's Conference (WWDC), rumored iWatch for this fall, and much more.
Hosts: Steve Borsch, Tim Elliott and Phil Wilson (Graeme Thickins is off this week).
Music: I'd Rather Get Shot Down by Texarillo. Brought to us by the podsafe Music Alley.
The Podcast
Podcast: Download (Duration: 58:04 — 34.1MB)
Discussed During the Show
Minnesota's Top Stories
Last Week's Other Big Stories
Other Links to Topics Discussed During the Show
Steve's Security Tip of the Week
Do you connect up to any Wifi location that's handy? Do you have auto-connect enabled on your smartphone or tablet? Do you double-check that "Caribou Wifi" is actually Caribou Coffee's…or is it some black hat hacker's laptop pretending to be Caribou's Wifi to which you'll be connecting?
Steve discusses "The Evil Twin Hack" and will give you tips on how to stay safe. Also mentions VPN Private Internet Access.
Upcoming Events