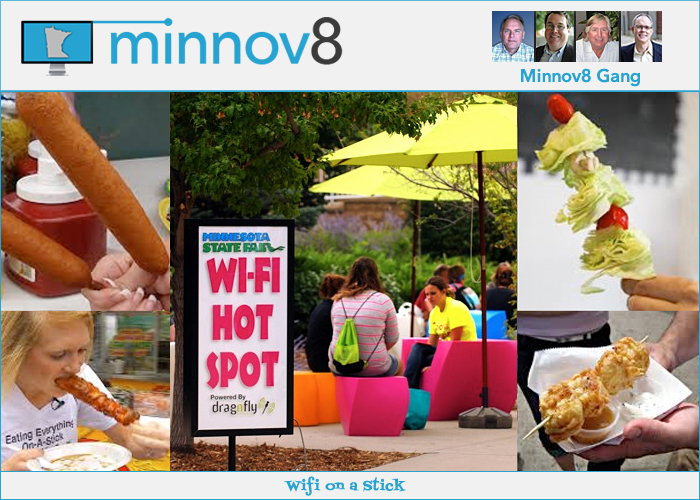 Now that the Minnesota State Fair is over, the facts-and-stats are in on attendance and the volume of data consumed at the fair. Once again Julio Ojeda Zapata covers it well in his post, State Fairgoers eat up data, along with hot dogs and cheese curds (and yes, we would love to have Wifi on a stick!).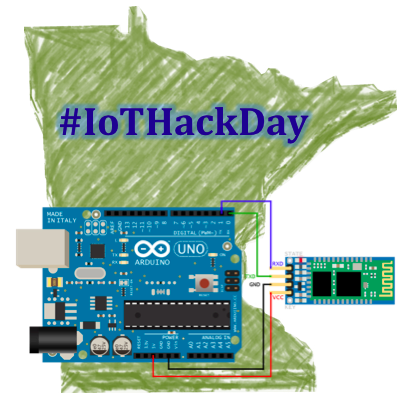 We were pleased and delighted to have Justin Grammens on as our guest to talk about the upcoming Internet of Things Hackday (IoTHackday), an event that is shaping up to be THE place to network about IoT, build fun stuff, show what you can do, and learn.
Listen to Justin describe the event, what will happen, how you can get involved, and more.
Hosts: Steve Borsch, Tim Elliott and Phil Wilson (Graeme Thickins is off this week).
Music: Don't Know Why by The Naxalites. Brought to us by the podsafe Music Alley.
Photo credits: Center Wifi hotspot by Julio Ojeda Zapata from this article; left, top-bottom by WCCO; top-right by Better Recipes; bottom-right by Baking Junkie.

The Podcast
Podcast: Download (Duration: 59:23 — 34.8MB)

Discussed During the Show
Minnesota's Top Stories

Minnov8 Guest: Justin Grammens

Last Week's Other Top Stories

Steve's Security Tip of the Week

Gang's "One Cool Thing of the Week"

Upcoming Events