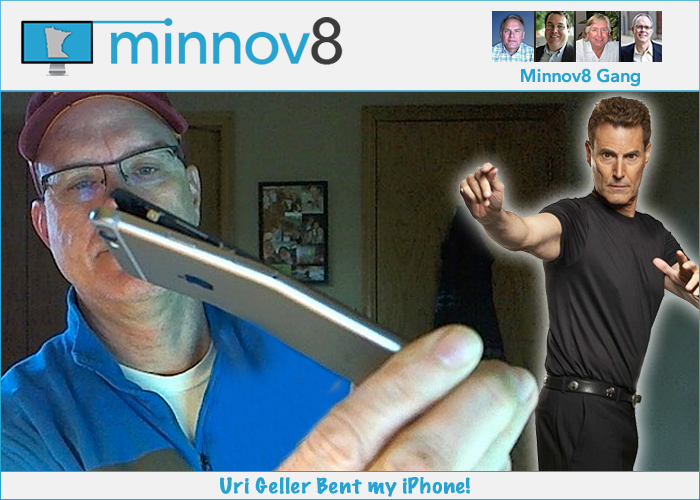 Poor Phil. Though he does both yoga and ballet in his downtime, he somehow fell on his butt in a home construction accident—with his new iPhone 6 in his back pocket—and now needs to tell the Apple Geniuses what happened. We suggested he blame Uri Geller.
Hosts: Steve Borsch, Tim Elliott, Graeme Thickins and Phil Wilson.
Music: Happy by The Rev. Jimmie Bratcher. Brought to us by the podsafe Music Alley.

The Podcast
Podcast: Download (Duration: 48:48 — 28.6MB)
SHOW NOTES
Minnesota's Top Stories
Other Top Stories
Steve's Security Tip of the Week
WireLurker trojan,"a new era in malware"according to Palo Alto Networks, is out for the Mac and PC, mainly in China, but test your computer for it now since it's likely headed our way.
Tips

Detect WireLurker on OS X

Also in "System Preferences > Security & Privacy" leave the OS X default to "Allow apps downloaded from: Mac App Store and identified developers"

On both Mac and Windows:

Don't pirate software or jailbreak your iOS device
Don't plug your iOS device in to any Mac or Windows PC but the one you own or to any so-called "smart USB" hub at an airport or other location. No matter what, never click the "Trust" button that pops up unless you are 100% certain the thing you're trusting is trustworthy!
Cool Thing of the Week
Upcoming Events
Ongoing Events
November
December
2015 Events