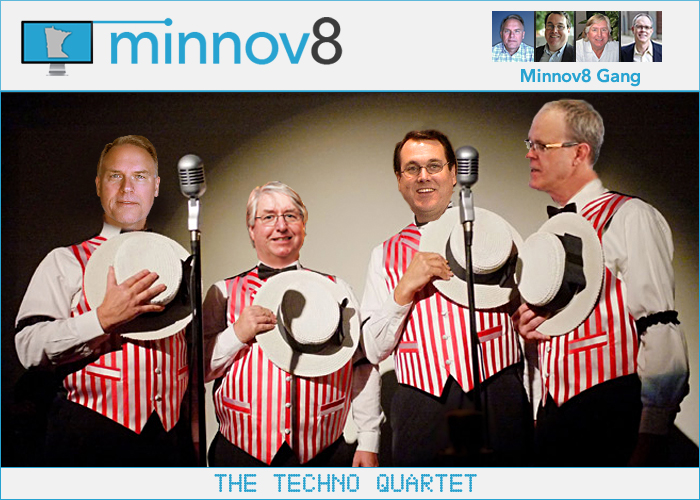 When my Gang cohorts and I talk about this podcast, we often wonder why we carve out time early on a Saturday morning to record this show.  The answer is that we genuinely like and respect each other, we love our listeners and get great feedback from you, we all are focused on today and tomorrow's technology, and frankly it's fun.
While seeking music for today's show, I stumbled across this upbeat and light Dixieland jazz tune. It reminded me of barbershop music and a neighbor of ours where I grew up, a guy who was in a barbershop quartet back in the 70s. I always wondered why he loved and devoted so much time to singing with his buddies, and it was only later in life I learned the quartet had two motivations: They wanted to give back and they had fun doing it together. As I listened to today's music I realized our shared love for technology and friendship is why we continue to record this show week after week. We hope you enjoy our shows as much as we do recording them for you.
Hosts: Steve Borsch,Tim Elliott, Graeme Thickins and Phil Wilson.
Music: Black Bottom by The Jazz House under a Creative Commons License.
The Podcast
Podcast: Download (Duration: 1:05:35 — 38.4MB)

Story Links
Past Week's Biggest MN Stories

Other Top Stories

Steve's Security Tip of the Week

Cool Thing of the Week

Upcoming Events