The new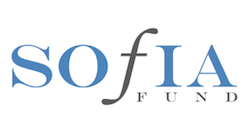 s about a new angel fund in Minnesota appeared in the StarTribune in late January: "Sofia Fund receives nearly $4 million for angel fund".  Just over two months later, the fund has announced its first investment — in Minneapolis-based Kidizen, a "kid resale marketplace to buy, sell, and swap your kid's clothing, gear, toys, decor and more." Here's how Kathy Grayson at the Business Journal reported that news on April 3:

"Women-focused angel fund Sofia backs Kidizen." The amount of the investment was not revealed. [UPDATE: A Twin Cities Business magazine story that just appeared today said it was $100,000.]
I've known three of the Sofia Fund's members for some years, and have had the pleasure of working closely with one of them, Barb Stinnett, since late 2012. So, I decided to interview Barb to get some more background on the Sofia Fund.
Minnov8: Barb, I know you've spent the majority of your career as a technology company executive in Silicon Valley. But how long have you been associated with Sofia Fund, and how did that start?
Barb Stinnett: I've been a part of the Sofia Fund since I returned home from Silicon Valley in 2012. Initially, Dee, Joy, and Cathy kicked things off in 1998 with an organization called Women To Women. Lisa joined in 2006, during Sofia Fund I. I'd been doing angel investing for a number of years in the Bay Area, and wanted to find a new way to support my fellow Minnesota entrepreneurs. I was fortunate to meet this team, and to be able to do what I love — work with early stage companies and bringing Valley investment models to Minnesota.
Minnov8: Can you tell us some of the investments Sofia members made prior to this new fund?
Barb Stinnett: Previous women-led companies that Sofia Fund members have invested in include Gentra Systems, Apprise Technologies, and Iconoculture.
Minnov8: I know you're especially experienced in the information technology business, having served in several executive positions, and that is certainly a major area of focus for Sofia. Will that include investing in Internet and mobile-based startups?
Barb Stinnett: Absolutely! The fund seeks early stage, growth-oriented, gender-diverse entrepreneurial companies that have women leaders on the management team who own equity in the business. Companies in information technology, business products and services, health and wellness, clean technology, or other technology areas that have demonstrated a value proposition with their business model and are looking for capital are on our radar. You can learn more about specific categories of interest to us on our web site, in the section called "Our Focus" — just scroll over each image.
Minnov8: What about consumer versus B2B markets — does Sofia have a preference for startups that address one or the other?
Barb Stinnett: We consider both consumer and B2B companies, as long as they're in information technology, business products and services, health and wellness, clean technology, or general technology markets. It's pretty clear on our new web site, and the application link is right there so entrepreneurs can submit an inquiry. What's also important for them to understand is our "Investment Criteria," another section of the site.
Minnov8: Barb, with your broad experience in the technology communities in both Silicon Valley and Minnesota, how do you like to characterize the differences in the two markets — including the investment mentality, taste for risk, and the talent pool here in Minnesota compared to the Valley? And is the climate getting better here for early-stage investing?
Barb Stinnett: In some ways, early stage angel investing is similar between Silicon Valley and Minnesota – driven by people who are passionate about the companies they invest in. Here in Minnesota, there's more of a broad engagement approach. Many of the angel investors here take active roles in community activities that support and enhance our early stage entrepreneurs. A recent event at Café Inc. in Edina was a good example: there were more than 50 investors and mentors present who were all interested in working with companies, pro bono, including taking evenings and personal time to collaborate and sincerely offer assistance as needed.
Organizations such as the Minnesota High Tech Association, the Minnesota Cup, the Fowler Business Concept Challenge, Cleantech Open, Minnesota Emerging Software Advisors, the MN Venture Finance Conference, and Women's Trust are all examples of exceptional organizations in Minnesota, with the passion and purpose to enhance our early stage companies. The Sofia team participates in all of these and believes angel investing is important to drive economic development in our community.
From a pure financial standpoint, a differentiator for Sofia in that initial valuations here are not as high as they are in the Valley for similar early stage companies, so there's an opportunity for investors to benefit on the upside in a successful exit — and the companies themselves do as well. It's a win for everyone.
————
Here's the text of the January news release announcing the fund:
Sofia Angel Fund II Raises $3.925 Million
January 22, 2015 — Sofia Angel Fund II, LLC announces the successful first closing of its angel investment fund targeting women-led growth companies with $3.925M of capital commitments.
The Sofia Fund focuses on investing equity in early stage, growth companies that are women-led and which operate principally in information technology, clean technology, health and wellness, and business products and services. The Fund expects to concentrate its investing in companies located in the Midwest, and plans to bring resources, experience and expertise to help the businesses in which it invests achieve success.
The Fund is cofounded and managed by 5 experienced and successful women business leaders and investors each of whom have been active angel investors for multiple decades. Cathy Connett is the CEO of the Sofia Fund and the other members of the management team are Lisa Crump, Joy Lindsay, Barb Stinnett, and Dee Thibodeau. Investors in the Sofia Fund include a number of individuals who are committed to increasing funds available to early stage companies, particularly in women-led companies that have historically been underserved by private investors.
Cathy Connett, CEO, said: "Angel investing is an important component in the economic development of communities since angels often take the risks associated with early stage funding of companies that provide innovative new businesses and jobs for a community. The Sofia Angel Fund was created because the management team believes, based on its extensive investment experience in growth companies, that there are many exciting women-led growth companies that might otherwise have difficulty finding funding and will therefore benefit from a focused angel fund. According to a recent study from Babson College, the Venture Capital community is currently only providing 9-13% of their dollars to women-led, early stage companies even though an April 2013 SBA study has demonstrated that Venture Capital companies who invest in women-led companies perform better. The Sofia Fund wants to lead the way in changing the pattern of investment in women-led companies."
A second closing for the Sofia Fund will be held in the next few months and is projected to bring aggregate capital commitments in excess of $5 million to the Fund.