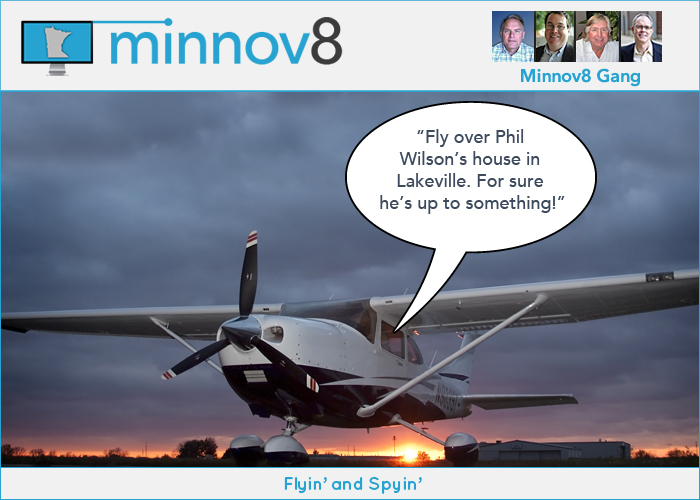 Turns out this past week there was a mysterious low-flying plane over the Twin Cities which has raised questions of surveillance. The Minneapolis FBI office only says they don't comment on "operational matters," undoubtedly because they don't want people like Phil to know they're being watched.  😉
Hosts: Steve Borsch, Tim Elliott, Graeme Thickins and Phil Wilson.
Music: Blues for Suze by Ron Davis under a Creative Commons License.

The Podcast
Podcast: Download (Duration: 1:03:32 — 37.3MB)
Download or listen link

Story Links
Past Week's Biggest MN Stories
Other Top Stories
Other Links to Topics Discussed During the Show

Steve's Security Tip of the Week

Cool Thing of the Week

Upcoming Events