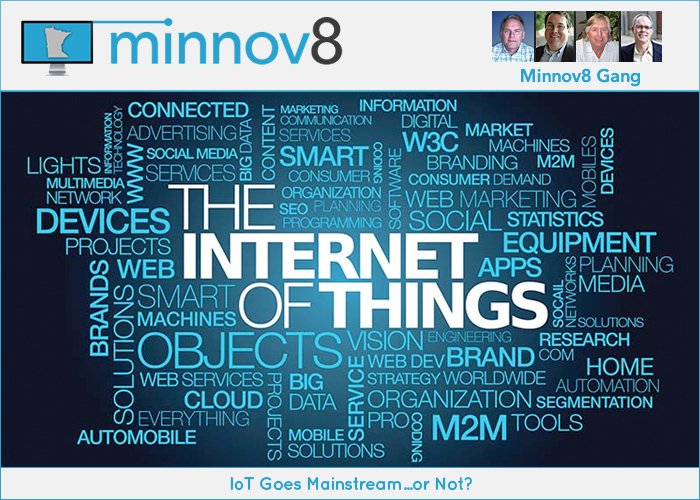 Target Stores has an Internet of Things concept in San Francisco? We discuss that and a bit about Apple Homekit, Google's Project Brillo and Microsoft's Windows 10 and Azure as IoT platforms. With Target in the game as a mass market retailer, does this mean IoT has hit the mainstream? Find out on this week's show.
Hosts: Steve Borsch, Tim Elliott and Phil Wilson (Graeme Thickins is off).
Music: Walking the Streets by DJ Ecklectic Mick under a Creative Commons License.

The Podcast
Podcast: Download (Duration: 56:21 — 33.3MB)
Download or listen link


Story Links
Past Week's Biggest MN Stories
Other Top Tech Stories
Steve's Security Tip of the Week (SSTotW)
TIP: Critical Adobe Flash Security Updates. Uninstall Adobe Flash (or at least update) NOW.
Cool Thing of the Week (CTotW)
Upcoming Events