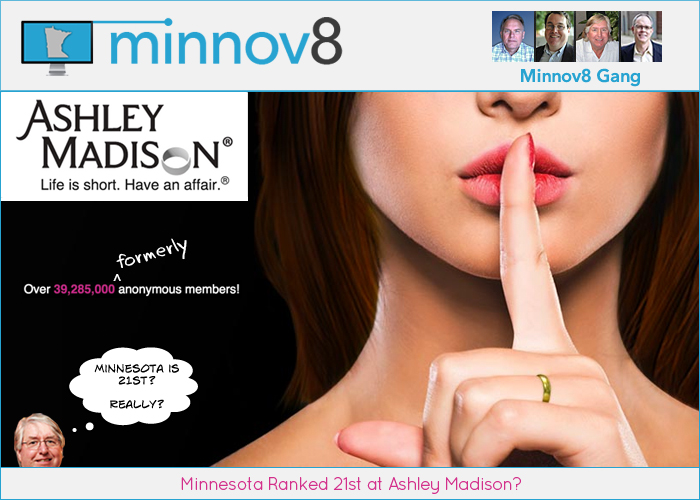 The recently hacked website, Ashley Madison, was a horrific capture of user data and the posting of it online is perhaps one of the worst breaches of privacy ever. The fallout from its disclosure has only just begun: relationships and lives upended; trust betrayed; divorce proceedings started; and even extortion are already underway.
Also, who knows what will happen locally. Minnesota was #21 on the list of states most likely to cheat since there were so many users of  that site who live in our State.
User data hacking and disclosure seems to be almost routine now, doesn't it? Listen to this show's Security Tip of the Week to implement one easy way to ensure you have significant protection against hacks when you use services like Dropbox, Gmail or Outlook.com, Skype, Apple and more.
Hosts: Steve Borsch, Tim Elliott, Graeme Thickins and Phil Wilson.
Music: Surf Creature by Jubarte Ataca under a Creative Commons License.

The Podcast
Podcast: Download (Duration: 48:44 — 28.5MB)

Story Links
Past Week's Biggest MN Stories
Other Top Tech Stories
Steve's Security Tip of the Week
Cool Thing of the Week
Upcoming Events