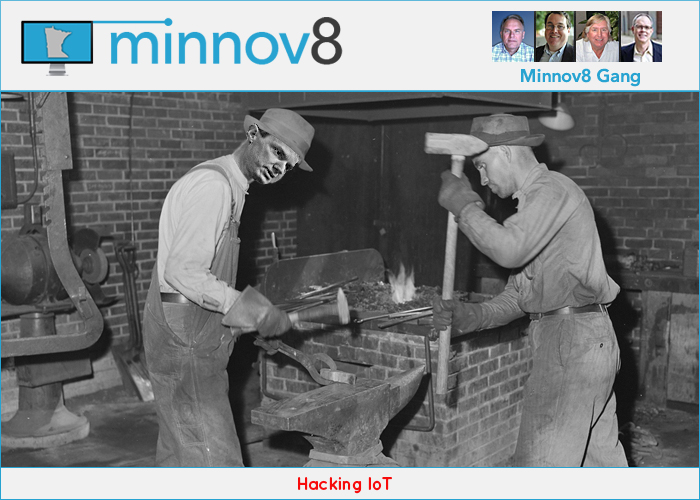 We cover the top Minnesota and other tech stories this week, but are particularly pleased to have as our guest Justin Grammens to talkabout the upcoming Internet of Things Hackday (IoTHackday). He is an accomplished entrepreneur but also someone who gives back. He's done so through co-founding several community-centered adventures like Mobile March, IoT Fuse, ArduinoMN. (In no way did Justin know we would use a photo of him that ended up looking fairly creepy. Sorry Justin!).
Hosts: Steve Borsch, Graeme Thickins and Phil Wilson (Tim Elliott is off).
Music: C Minor Jazz-Blues by Pinojazz  under a Creative Commons License.

The Podcast
Podcast: Download (Duration: 1:06:18 — 38.8MB)

Story Links
Past Week's Biggest MN Stories

Guest Justin Grammens
IoT Hackday

 will occur on Oct 17th at Minnetronix.

Sponsors, please contact: justin (at) iothackday.mn
Mentions during the guest segment:
Other Top Tech Stories
Cool Thing of the Week
Upcoming Events