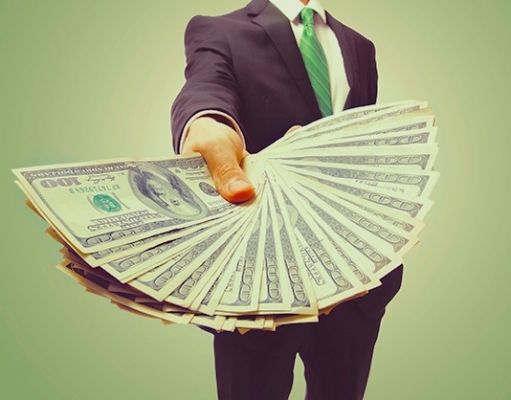 [UPDATE 9/28/15: At the bottom of this post, I include some great comments I got from a leading VC over the weekend.]
This thing about profitable startups raising money they don't need is getting deafening around here. A few years ago, Code42 shocked us by taking their first VC money (a huge $52M round), which confused people because they knew they were doing fine without it. Then LeadPages raises a surprise A round in late 2013 that it soon was openly bragging it hadn't touched — didn't need it. Then, just months later, it takes yet more — another $27M. It's growing crazy fast, so we wonder… do they not need that either?  How about SportNgin, raising something close to $40M over four rounds going back to 2011? With the continuous growth they're experiencing, why do they need all that cash and can they even spend it?
Now we learn about another rapidly growing Minnesota startup, Field Nation, which began as a young college grad's idea more than a decade ago and now claims a $100M revenue run-rate, grabbing a huge (for this town, 

anyway) Series A round of $30M. Reading the recent news in the StarTribune and the MSP Business Journal, you had to be impressed. Another homegrown startup raises a huge initial round. Wow, yes, we say to ourselves, beaming with pride, the Minnesota startup community really is rockin'! But what's going on here with this latest winner in the local VC stakes?
The one thing that struck me was that both the recent media stories about Field Nation said it was the company's first outside money, when I knew it wasn't. The first institutional (VC) money, yes, but this company was hardly undiscovered by smart investors. And it was growing just fine without using what little outside money it had previously taken in.
Field Who?
Just who is this company, you might ask? It's true we don't hear a whole lot about them. Well, they're "the leading marketplace platform for contingent and on-demand workforce management" — as stated in their funding news release.  (Which contains so many "Tweet This" links within it, I had to laugh. Kudos to their PR dude, Chuck Grothaus.)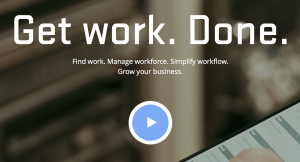 Field Nation has been quietly toiling away for several years now building revenues like… well, apparently like mad if the aforementioned $100M run-rate it is any indication. Such a projection — and it is a projection — might make it seem more reasonable to understand why Susquehanna Growth Equity would inject $30M for only a minority position. Another perspective on the investment comes from a longtime advisor to the company, Ryan Weber, who told me "The market Field Nation is in is extremely hot, with well over mid-double digit growth rates expected for years to come."
There's no arguing the company has some impressive numbers, as stated in its funding news release: "During the past year, Field Nation has connected more than 1,000 organizations with its network of over 65,000 registered contractors." Describing its growth rate, the company uses glowing terms: "Prior to securing this investment capital, Field Nation has been a self-funded business, growing profitably at more than 65% annually since its launch in 2008."
There's that insinuation again that it really hasn't needed any outside investment.
I wanted some further background on the history of the company. So, I first went to Ryan Weber, the well-known cofounder of NativeX (formerly W3i), and, later, to Mynul Kahn himself, Field Nation's founder and CEO.
The Viewpoint of an Early Advisor
Ryan Weber met Mynul while they were both working on their BS in Computer Science at St. Cloud State University. "He graduated in 2003, one year ahead of me," said Ryan. "At the time, I didn't speak to him about my business; we were simply classmates. This was before he had the idea that started Field Nation. Mynul had been living in the Twin Cities for a while and we didn't keep in contact after graduation. However, in October 2008 he reached out to me to catch up. Soon after, in December 2008, I joined as an advisor to the company. Mynul had a false start with this business in the past, but I felt he had a lot going for him and was the type of person that wasn't going to give up on this incredible idea."
How did Ryan participate? "I definitely did not have anything to do with the refinement of the business model. Rather, I provided feedback to Mynul on various organizational and business topics that had impacted my brother Rob and I in the company we had founded, as well as other startups we associated with. Mynul was already generating revenue when I got involved. He was very lean in getting the company started. After tracking the company a bit longer, Mynul and I agreed that I should approach Young Sohn (a board member at what was then W3i) about his potential involvement. Young had more business connections in Field Nation's target markets, and was an occasional angel investor, a seasoned operator, and an incredibly strong leader. [Note: Young Sohn is now President and CSO of Samsung Electronics.] Ryan introduced Young to Field Nation in August 2009. "He was immediately interested in getting involved, and we worked out terms for a $200,000 seed investment, from Young Sohn and 32 Degrees, the angel fund I run with my brother Rob."
How did Mynul fund the early days of Field Nation? "The company very early funded its own existence," said Ryan. "It reminded me a lot of our company's formation. Field Nation and W3i (now NativeX) were both bootstrapped to profitability and only raised a seed round to strengthen our savings, but, more importantly, to attract advisors — smart money."
So, how was this $200K seed investment used? "He never actually spent the money we invested," said Ryan. "I think the money helped Mynul feel more comfortable that he could spend the profits Field Nation was generating without worrying about taking on debt or having a bad month. He was also able to leverage Young, Rob, and I for any special projects and business advice."

I asked Ryan, in regard to the platform Field Nation created, what made him think they could succeed in a market dominated by the likes of Odesk and eLance. "Mynul's focus was very different than the others. I personally had been a customer of eLance and other services like those. I found they were useful for software type service work. But Field Nation was focused on helping companies with service needs that required on-site field work. It made total sense for a contractor marketplace of technicians."
What does Ryan now see now as the company's critical growth challenges? "Their market is not well penetrated by any player right now," he said. "Field Nation has its work cut out for it to convert potentials into customers and help shape the market. The biggest challenge I see is multiple growth opportunities to consider, including expanding markets and expanding products. Choosing the right focus and building the right team that can execute it will be the most critical."
Another Perspective, from an Acquired Company's CEO
Longtime local tech-industry player Mac Lewis was CEO of Field Solutions before its acquisition by Field Nation earlier in 2015. I asked Mac about his take on the funding announcement.
"This $30M financing is a significant one, from a reputable firm, which I believe is an evergreen fund," he said. "That might minimize pressure for a liquidity event in 5 to 7 years. It will provide resources to expand investment in sales and software."
Mac is not an employee of the combined company, though does have an advisory relationship. "Field Solutions was a complementary addition for Field Nation. Although we were in the same business, we did not see them competitively very often. From Field Solutions they got a customer base that was, for the most part, non-overlapping. We had focused more on enterprise clients. They also got a full-service delivery capability — in addition to more automated, SaaS 'self-service' capabilities, which were offered by both Field Solutions and Field Nation. They kept about two-thirds of Field Solutions employees."
The Founder's Story
This morning, I was finally able to run down Mynul Kahn (whom I originally met in 2011) and get him to briefly describe the story of his company. "The idea first came to me right after I left college. I founded a site called 'Technician Marketplace' then sold it in 2006. Soon after, in 2008, I started Field Nation with a much broader vision than just technicians."
So, how many years following your founding were you in the 'pre-revenue' stage? "The company had revenue in its first year," he said. "Since we were not funded by VC, it was important to generate revenue as early as possible. We created a minimal product in 2008 that was effective and customers loved it."
But you must have had some money to start — how did you fund the early days of Field Nation? "From my paycheck," he said. Yes, he had a day job, working for several years at an analytics firm. So, Mynul proves you can build a startup on the side while working a full-time job — but of course you can't expect to do that with VC funding. First you put your own skin into the game. Both sweat equity and hard cash in this case.
What role did Ryan and Rob Weber play after their angel investment with Young Sohn? "As my first angel investors, they were extremely helpful," Mynul said. "They worked as my sounding board and help connect me with a lot of people who ended working for my company."
When did you first envision your platform strategy to serve freelancers in general (not just field technicians), and what made you think you could compete and succeed in a market dominated by the big established players? "The early success in field services broadened our ambition." I guess so, if his next statement is any indication: "What Amazon is for retail, Google is for search, we want to be known for work – the work platform." Can you say Think Big?
Who were your early critical hires? And how many are still with you? "The founding team is still with the company. One person built the technology team, one person built sales, one person built customer service."
Finally, I asked Mynul. what are your goals for the immediate future, through 2016? "Further development of the platform. We're adding lot of capabilities so the platform can handle any type of work, any type of worker classification, and eventually anywhere in the world. We're putting a lot of effort in building the sales and marketing team."
But how much of that $30 million will be invested in all that, and how soon? He's not saying. But, with Field Nation generating revenues and profits as they are, will they even need to tap it?
Which Raises the Questions…
If revenue growth and profit trump everything, why do you need VC? (Truism: customer money is better than VC money.)
Why do VCs deploy large sums of money that really just then…sits there?
If founders aren't asking for all this big money, is it flowing because VCs are pushing it on them?
Does a startup take such funds as a war chest for acquisitions?
Or all of the above?
Discuss amongst yourselves.
———–
UPDATE: When I was planning this post, I reached out to Seth Levine of Foundry Group (no stranger to Minnesota) for his take on the concept for this post. It turned out he was traveling and didn't get a chance to respond till a couple of days ago. Here's what he had to say…
"The reality is that the old adage is at play here – raise money when you can, not when you need to. Ultimately, it's a sign of strength to put capital on the balance sheet. The key is to spend according to your business metrics, not according to your balance sheet. That's where some companies perhaps get in trouble. As a practical matter, there are lots of reasons companies raise these growth rounds: they may need the money for marketing; they may want to look at M&A to grow faster; they may want to derisk the business and make sure that if things slow down in the economy they have plenty of cash as a buffer, etc. All very good reasons to shore up the balance sheet."
[Note: This post first appeared at Graeme Thickins On Tech.]