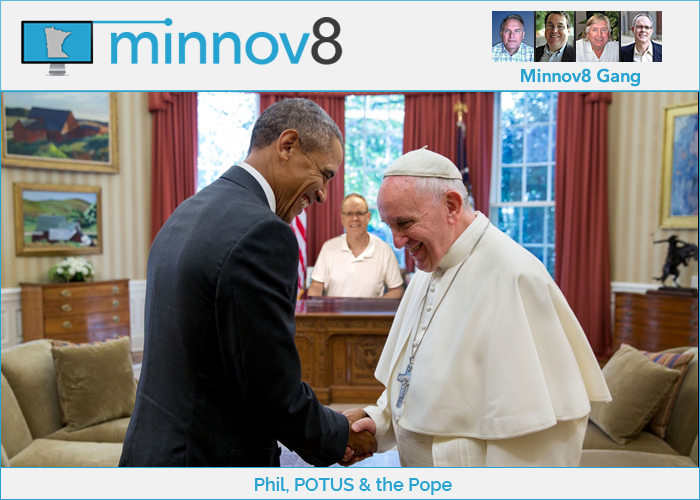 We jokingly tweeted and mentioned earlier this week that we'd invited the Pope to be on this week's podcast now that he was in the United States, but unfortunately his spokesperson said he had politely declined. We got a bunch of retweets, emails and mentions from listeners and now wish we'd actually asked! (Thankfully Phil was on a White House tour so he could photobomb the President and Pope).
Hosts: Steve Borsch, Tim Elliott and Phil Wilson (Graeme Thickins is off).
Music: The Stumble by Brian Morris under a Creative Commons License.

The Podcast
Podcast: Download (Duration: 57:47 — 33.9MB)

Story Links
Past Week's Top MN Stories
Other Top Tech Stories

Steve's Security Tip of the Week
TIP: Consider turning off Siri on your Apple iOS device's lock screen. Why? Barely a week after the release of iOS 9, a hacker has found a way for snoops to access your contacts and photos and send messages without your passcode.
About the iOS 9 and 9.0.1 bug: Change this setting to stop Siri spilling your selfies!

Cool Thing of the Week
Upcoming Events